Over time, blogs, like humans, develop. This one began as a place to practise writing generally, a place where my words would have to be correct and interesting, where I would have to try harder than I do on a scribble pad. That was my reason for beginning.
Within a very short time I saw a second purpose for the blog: as a potential gallery where I could exhibit photos of Egypt that had been packed away for seventy years in my father's World War Two album. I'd already had the photos scanned (in case of loss), but it was a bonus that they were now ideal for posting to a blog. They form a collection of his own shots combined with others obtained by swapping with fellow soldiers. There is now no way I can find out who the other photographers were, my father having died 33 years ago, so unfortunately I can't acknowledge anyone, except, I suppose, him, for having carried them back from the Middle East. He didn't always caption a photo, but this is not a great problem thanks to the wonder of the Internet, where I've been able to find similar images and read surprising historical facts and anecdotes about some of the places depicted. I'll share what I learn, and post some poetry and drawings from his sketchbooks and notebooks which sometimes give a more accurate impression of the sadness of war and separation.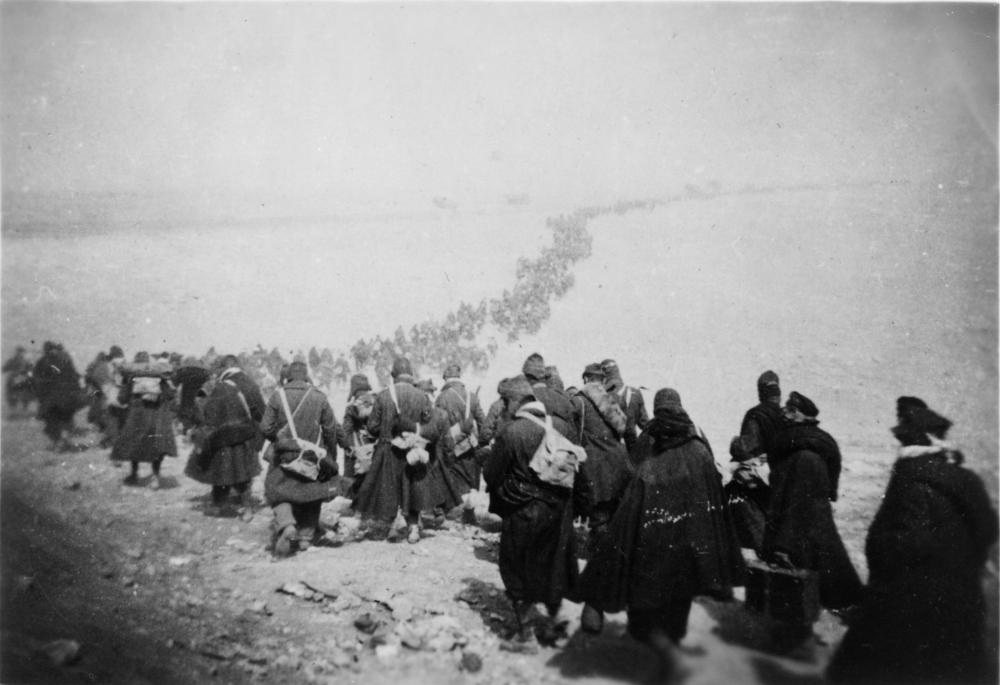 My blog grew its third leg when I had small successes in literary translation, and I needed and wanted to tell the world about them. This was the ideal soapbox to stand on. So my little blog now has a three-fold reason to exist. The books I translate look like this:
One of them, George Sand's Spiridion, was published by SUNY Press in 2015.  Read about it on the publisher's website here where you can also purchase it in a hardback copy, paperback or e-book. Read three quite long reviews of it on Amazon.  Here's a sample from one review:
"I feel that someone needs to point out what an important publishing event this English translation of George Sand's Spiridion (1839) constitutes. According to translator Patricia J. Worth, the only previous English copy of the novel was a very old and virtually unobtainable edition. Her rendering of Sand's "Gothic philosophical novel,' as she describes it, into clear and flowing modern prose is thus a gift for anyone willing and able to take advantage of it. Although not an easy read, and presumably only for those deeply interested in matters of spirituality and human psychology, the work, set completely in a Catholic monastery (and thus portraying absolutely no women characters), offers great challenges and rewards for believers and non-believers alike (a needful disclaimer—I am an agnostic who nevertheless has often found inspiration in the sacred texts and great teachers of all faiths)."
Read a few more reviews on Goodreads, and on Francine Maessen's blog, all available for free online. Another excellent review is available in the French Australian Review no. 63, but not for free.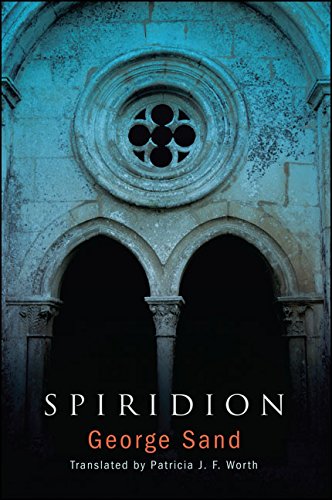 Apart from Spiridion, several of my translated stories have made it into literary magazines. To see a list with links, click on 'Translated Short Stories' in the menu at the top of this web page.
***
About my translating life
Two cities have led me to the enormously pleasurable pastime of translating French literature: Brisbane – where I was born in the 1950s and where I spent the first 37 years of my life – and Canberra where I now live.
In the first days of high school I had to choose between German and French, the study of a foreign language being compulsory then (it isn't now). My father was an unhealthy war veteran, and his father was an unhealthy war veteran. Two world wars in which it was us against the Germans. My family had suffered long because of it all. I chose French.
First came the influence, then came the love. Absolute infatuation. The sounds, the lightness, the form the mouth takes with each word, the music, the history, the stories. At Queensland University I chose French again, but my studies were cut short by child-bearing. Years passed and I moved to Canberra where I started again, this time at the Australian National University. I was shunted into the Art history degree but have never regretted it since a compulsory element was the study of a European language. I chose French. Again. Still in love after all those years. In the undergraduate degree I had a taste of translation, a paragraph here and there. But it was the Masters degree that allowed me to indulge my love of French, of France, of literature.
It's a unique source of joy to translate a great story into my mother tongue, to share it with readers who never knew it existed. My particular affinity is with 19th-century literature, perhaps as a result of the first adult novel I ever read, Charlotte Brontë's Jane Eyre. Since then I've read a mass of Victorian novels and short stories, including translations. Today I still lean towards them.
But for the Masters degree I was nudged in the direction of reading and translating New Caledonian literature, and I didn't resist. The Australian state of Queensland and the French territory of New Caledonia are geographically and historically close, divided by a language and a couple of hours of Pacific Ocean. Climate, topography, colonisation by white Europeans and its effects on indigenous populations: all of this is depicted by New Caledonian writers. It was familiar to me, and all I had to do was translate it into English. Claudine Jacques is one of my favourites. I'm enjoying introducing her writing to the world and thereby introducing this small Pacific territory to readers.
Now I translate a little every day and I tutor a little every day, helping migrants to get their mouths around English. In my spare time I research my family's history, which to my delight allows me to delve into the lives of 19th-century migrants.
I've considered making this one blog into two, one for literary translation, one for my father's World War Two photos. But I can see the connection: I wouldn't be doing this if he hadn't done that. And so they'll stay together.
***
And before I go, I'll explain the blog title, Sounds like wish. It's a phrase I say to speakers of non-Latin-based languages, migrants I tutor in English, who are confused when I say or write my name, Patricia. I shorten it to one syllable, Trish, and say 'sounds like wish'.
***
Save Save Save Save