Today I was thrilled to receive ten copies of a small bilingual book of two short stories, Life Sentence and The Blue Cross, my translations of Condamné à perpétuité and La Croix bleue by the New Caledonian author, Claudine Jacques.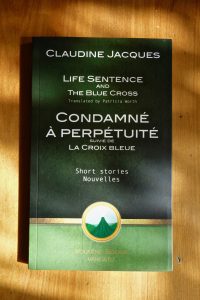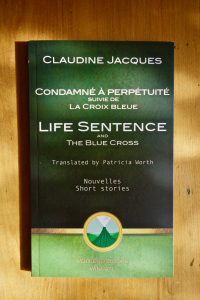 Life Sentence was published last year in Southerly Journal (Sydney University), and now it's available in this little edition from Volkeno Books, Vanuatu. This is the second bilingual book published by Volkeno that includes Jacques' original and my translation. The first was Le Masque / The Mask.  Both The Mask and the new book are available to purchase from Les Éditions noir au blanc.
Life Sentence is concerned with leprosy, once an incurable disease among poorer New Caledonians. The Blue Cross tells the story of a wife dealing with an alcoholic husband. Both stories end with hope.
*