Had it not been for a murder and robbery on Sunday, 26 March 1848, the University of Queensland would not be sited at St Lucia.
The Mayne Inheritance, Rosamond Siemon, 1997

The first line of this book contains the beginning and end of the story. A great way to start. Especially in a book about a real murder and a real university.
But the reader finds in the preface that the author "has taken a little licence".
I discovered Siemon's book in a relative's personal library this week in Brisbane. My interest was piqued by the discovery that Patrick Mayne, the protagonist, lived very close to my great great great-grandfather, Joseph Burley, in the new streets of the new town of Brisbane. Mayne, as an alderman, helped Burley solve the problem of drays flinging mud up against his door. For the streets were then nothing but rutted tracks of dirt, turning to mud on rainy days.
Rosamond Siemon wrote the story of the successful businessman Patrick Mayne who died in 1865 and left an inheritance to his wife and children. Patrick's son and daughter, James and Mary, made a number of philanthropic donations with their inheritance, including the acreage on which the University of Queensland has been built.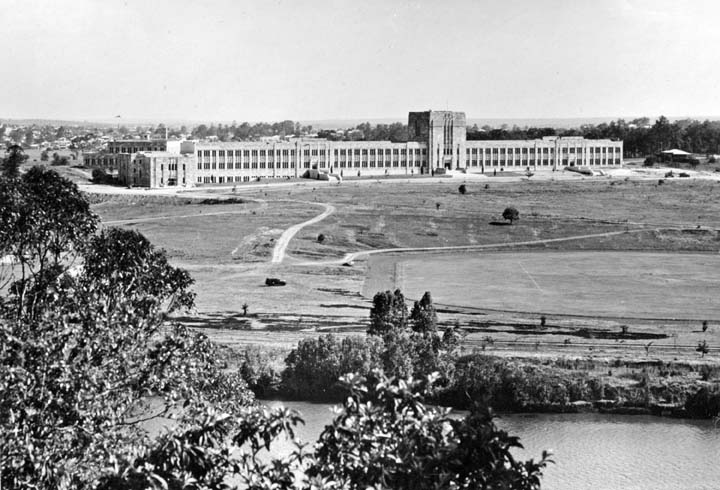 The topic of the book is the inherited money and its possibly dark origin: Patrick Mayne may have gruesomely butchered a cedar woodcutter in order to rob him of a substantial sum. Another man hanged for it. However, though the credibility of the story is a deathbed confession by Mayne, no actual confession has been found by anyone but the author…  Until we can all have access to this proof, the book must remain a mythical murder mystery.
*