Canberra, July.
Eight-thirty. One degree. Fog lifting.
Frosty gum leaves and oak leaves, fallen side by side.
I love this place. My face is icy but my neck is warmly wrapped. After days at home with a winter head cold, I'm out for a walk, cooling my cabin fever. In this early morning stroll along Anzac Parade and down to the lake, I pass ten people, each of the encounters some minutes apart. It's strangely quiet, Canberra. It doesn't have the buzz of the big cities, it doesn't have the bustle. Later in the morning there'll be buses of tourists arriving to view the memorials on Anzac Parade, and public servants will be walking between buildings and car parks. But right now as a pedestrian, I have the footpaths of the Parade virtually to myself.
A local radio station, Queanbeyan FM, frequently plays a snippet from Troy Cassar-Daley's song I love this place. I know why they play it.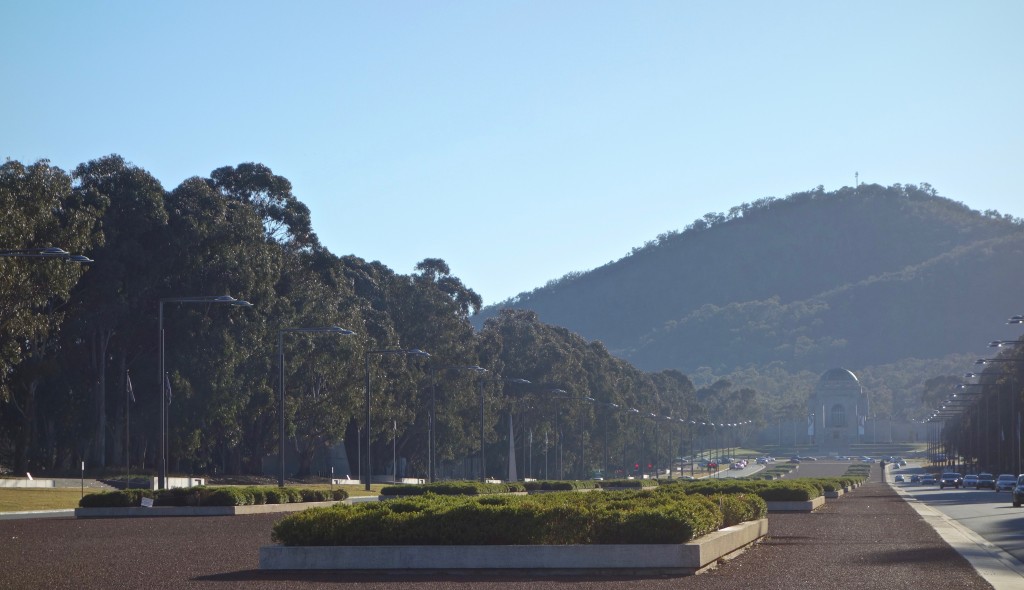 Check out Cardinal Guzman's blog for July in Norway: https://cardinalguzman.wordpress.com/2017/07/18/the-changing-seasons-july-2017/