This is my last post for the year.
It's a hot Christmas week here in Canberra, and to defeat the heat we've been for a couple of walks where trees are green and water is present if not plentiful.
Late in the afternoon we went to Dickson Wetlands where the water level was way down and was even a wee bit stagnant in places, but was as still as a millpond and good for reflecting (lol) on Christmas and the year that's coming to a close.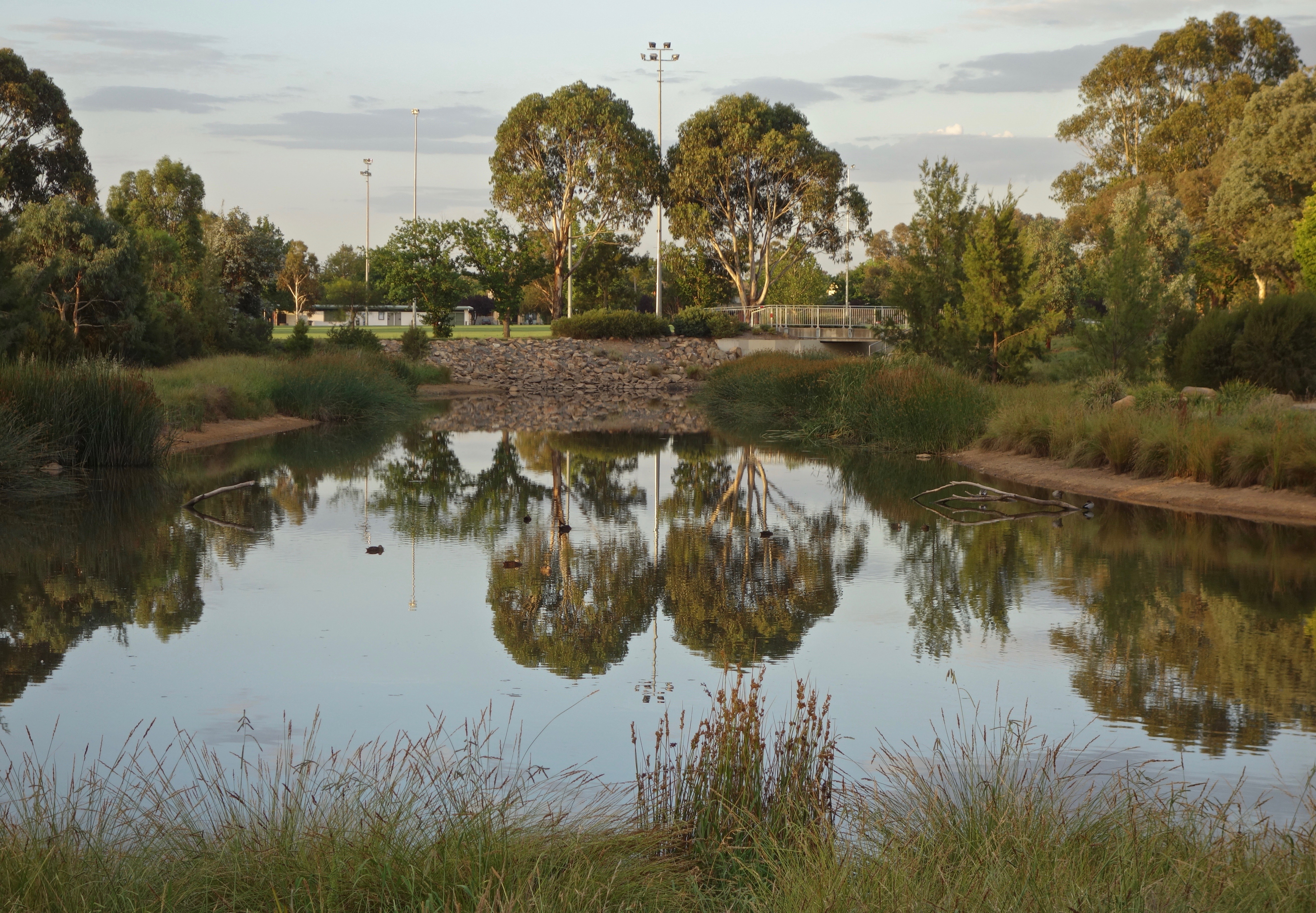 As I flitted here and there photographing whatever turned my head, my husband sat on a rock and read War and Peace on his phone. He's 22% of the way through it after several weeks, but clearly it's more compelling than the wetlands.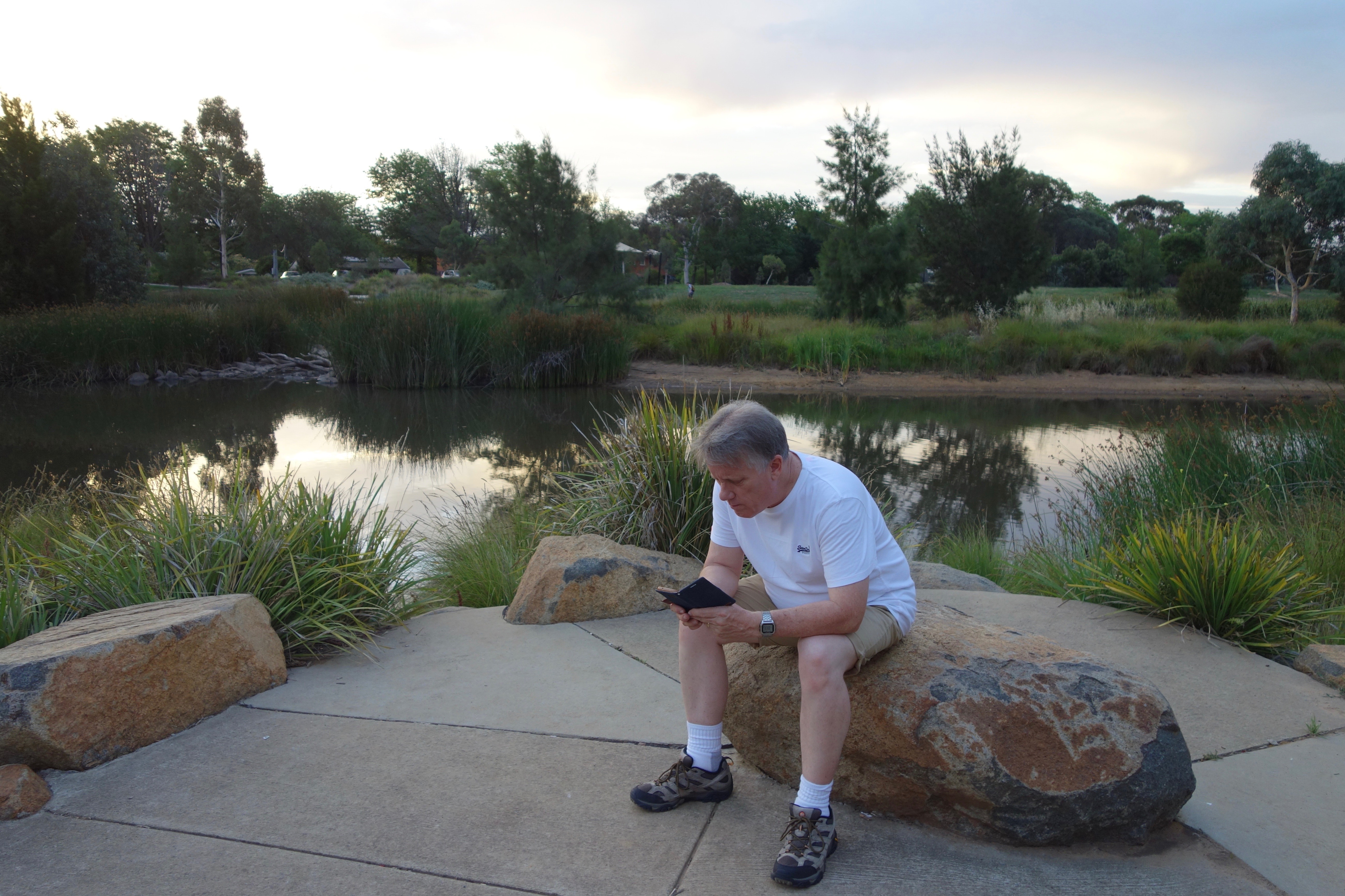 Then this morning we went to the Botanic Gardens to walk in its cool rainforest (a great creation in a city where it doesn't often rain). Water dragons were basking on the bitumen at the top of the stairs leading down into the tropical zone. They're patient lizards, happy to be photographed.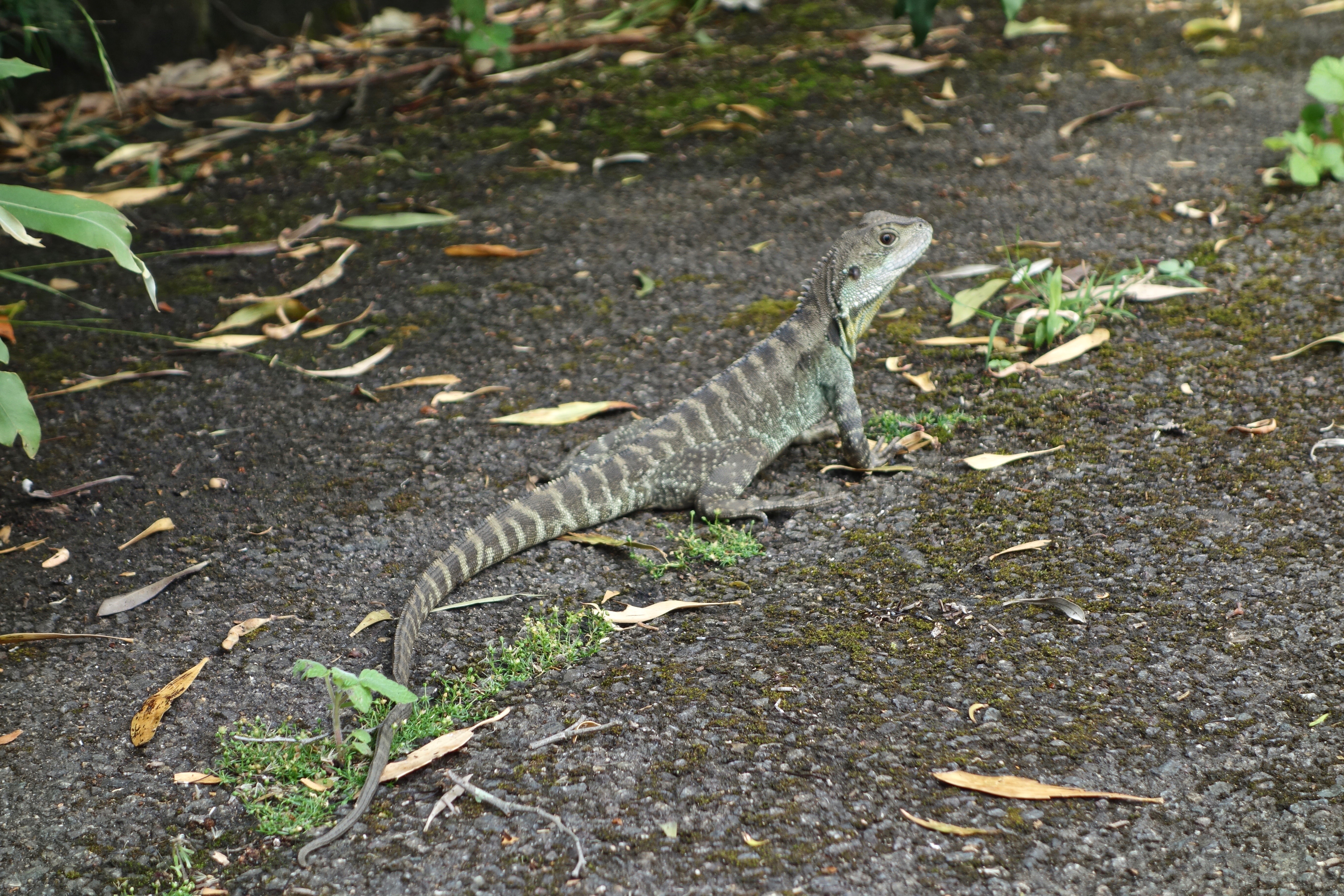 As I turned to descend the stairs I hesitated. This was all I could see: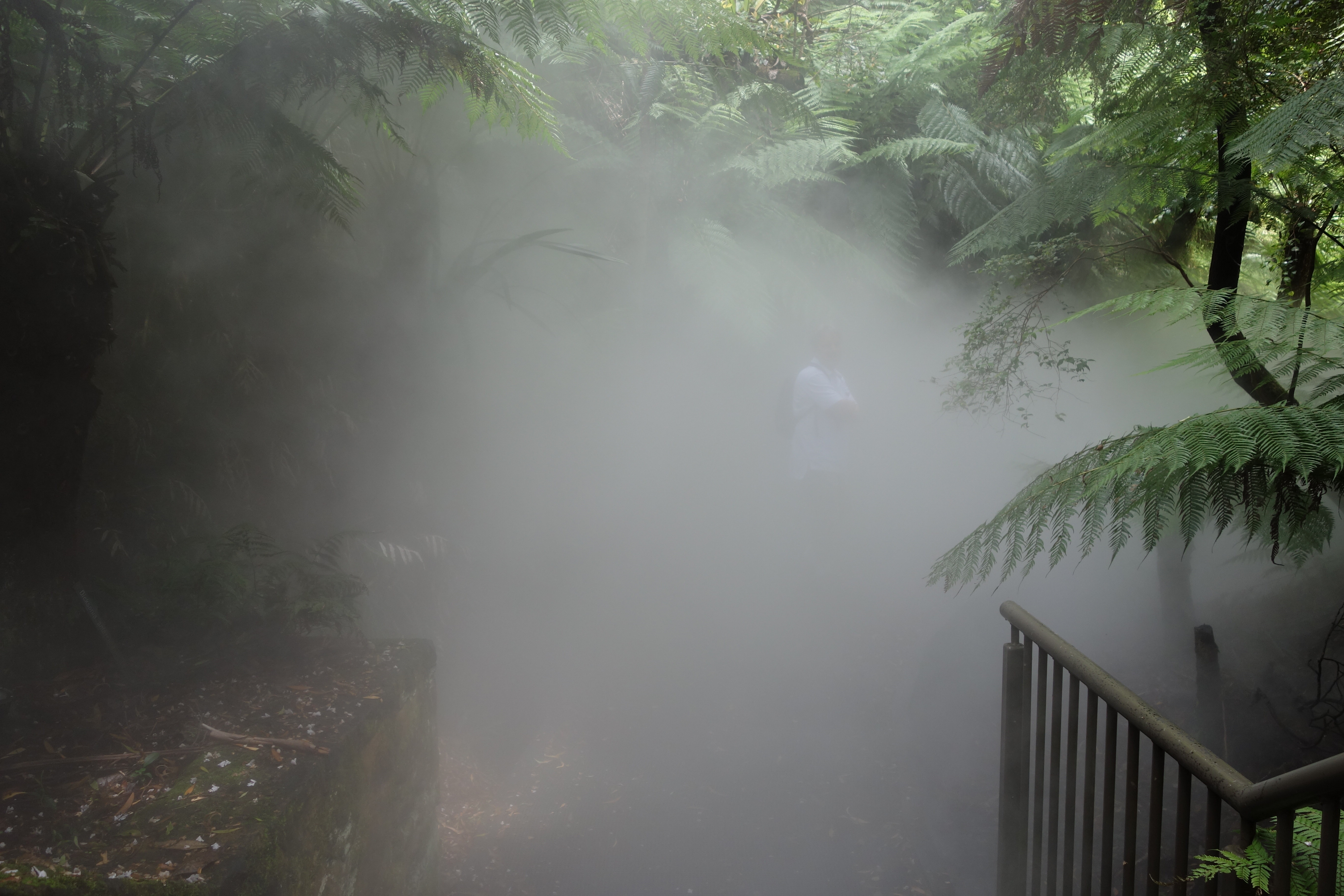 The mist was thick and white as a cloud, thanks to the misting system that makes a normally dry forest wet. I feared going forward, though my husband promised me I wouldn't fall. How cool it was! Many degrees lower than up on the road. The lizard didn't know what he was missing.
The stuff of fantasies was everywhere on the forest floor. I passed this moss-covered fern-tree stump just as the sun broke through the canopy and lit it up.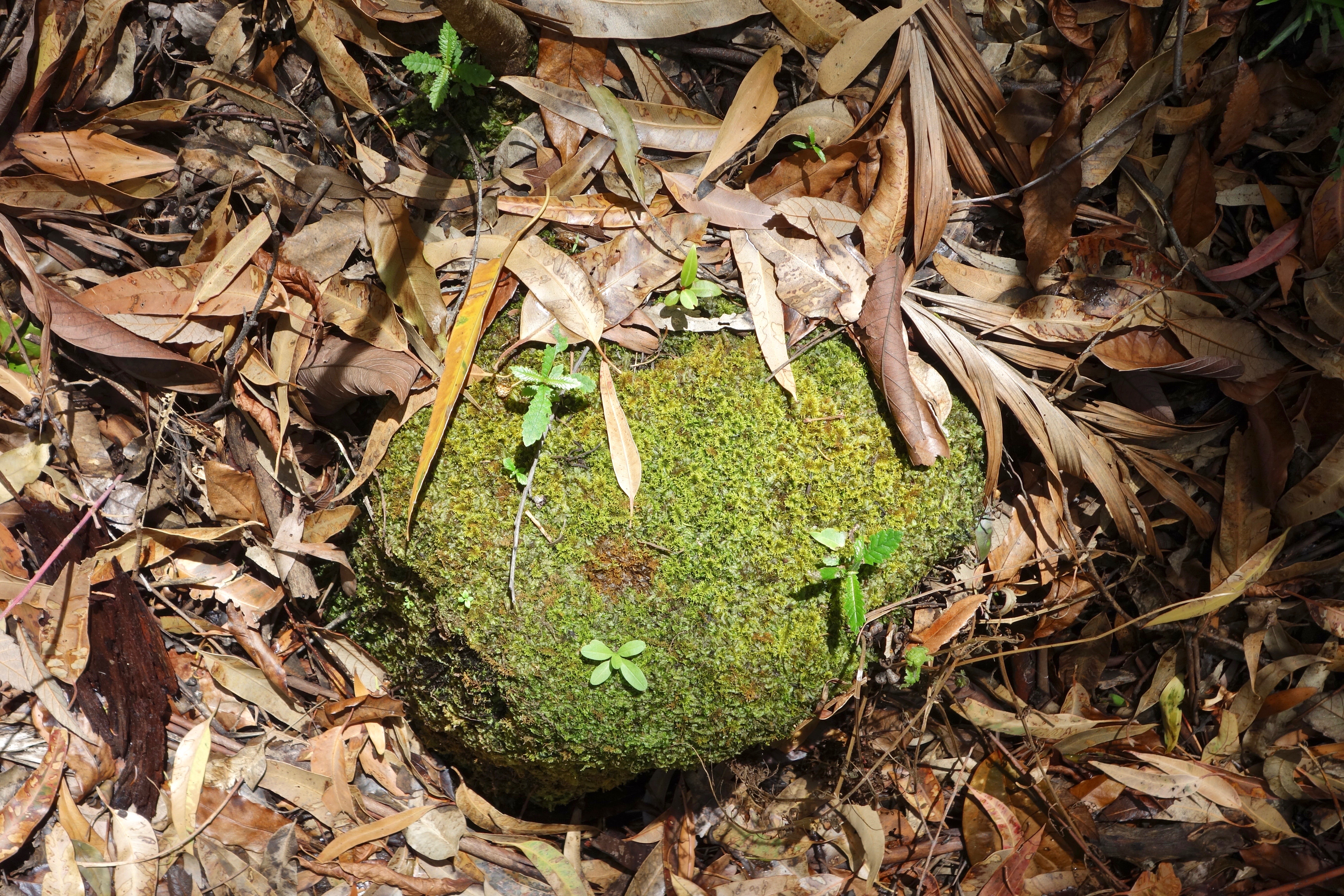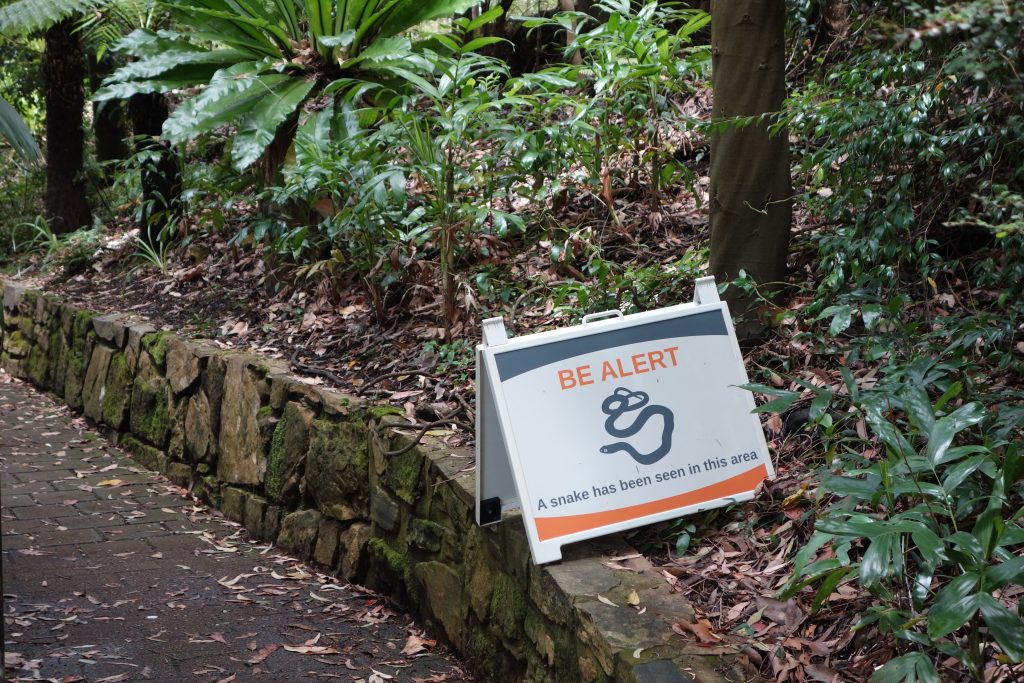 But all is not fairy tale magic in the forest. Just when we were really enjoying ourselves we came across the snake warning and turned back – a snake can spoil a good walk. Brown snakes, one of the reptiles commonly seen in these Gardens, apparently eat the water dragons. And the dragons eat the frogs. That's why there's no photo of a frog.
But water dragons can elude snakes and that's why I found this lovely lizard waiting for us when we ascended the stairs.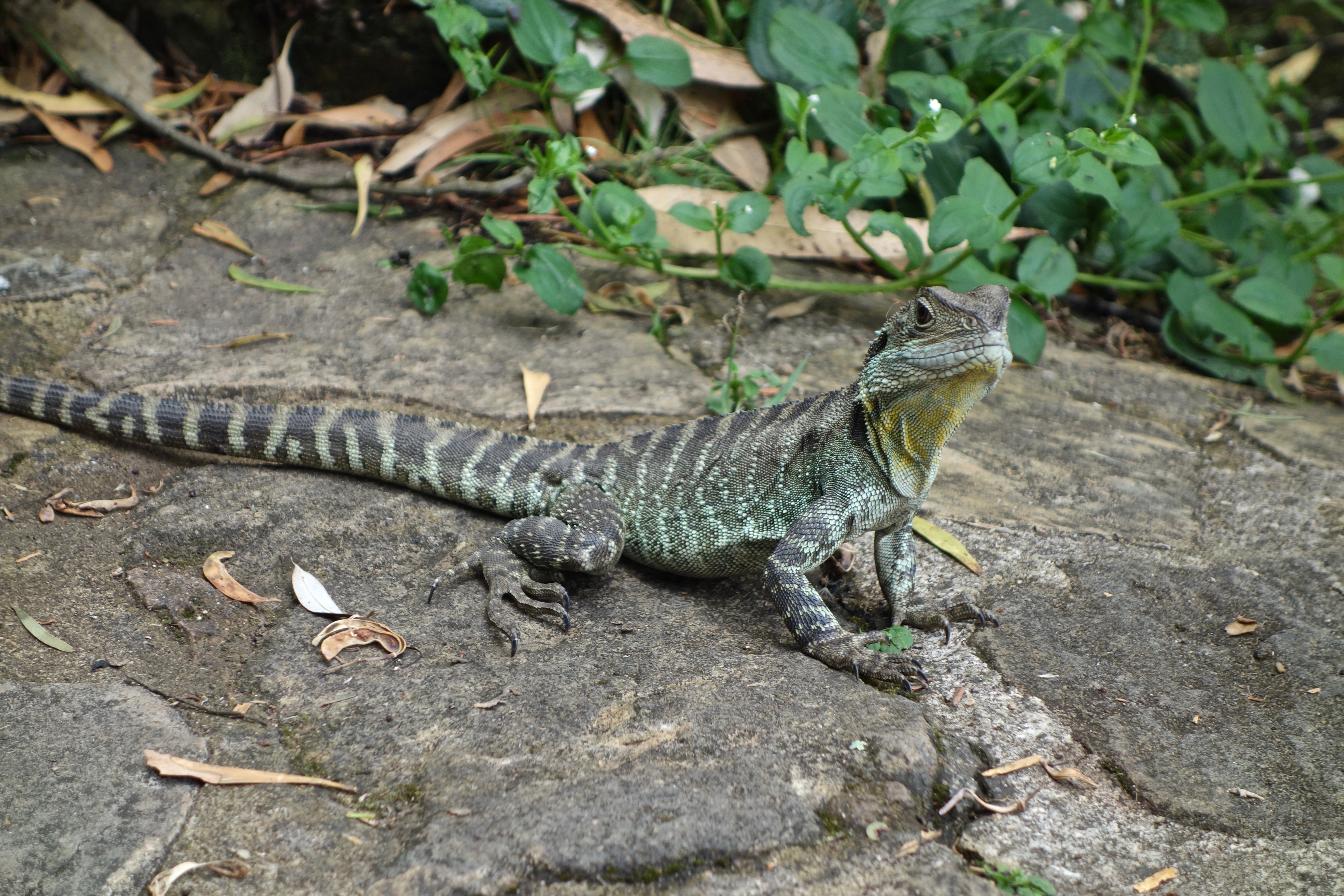 ***
When I began blogging seven years ago, I loved showing WW2 photos from my father's collection, many of them unique, surprising, moving, even amusing. I've just stumbled on a few that I think I blogged about and then deleted for some obscure reason that I no longer remember. Here's one that suits my mood today with its large pond of water set in a peaceful Cairo public garden where palm fronds frame a white swan and a black duck swimming peacefully, ignorant of the war.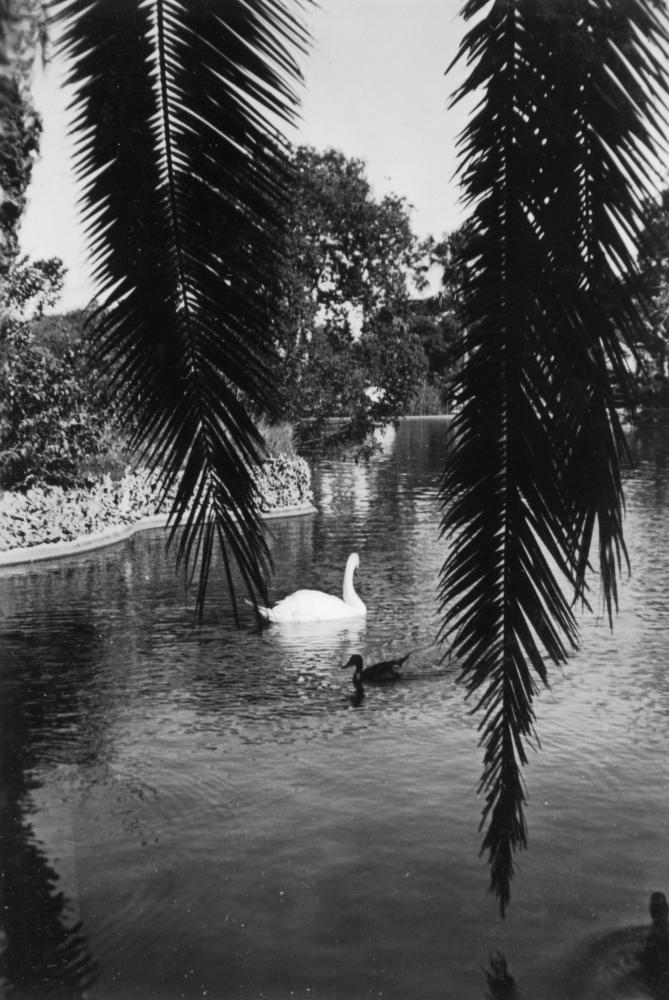 Happy New Year to all my readers. In 2019, may you stay cool when it's hot and warm when it's not.
***