It is said that the department store Whiteaway Laidlaw & Co. was often nicknamed Right-away & Paid-for, since they accepted only cash and offered no credit. It was also known simply as Whiteaways and became a household name in India, Singapore, Kuala Lumpur and Shanghai during the first half of the 20th century, as well as in other British colonised cities like Mombasa and Nairobi in Kenya, seen here in these wartime photos.
The store was founded by a Scotsman, Robert Laidlaw, in 1882 after he had lived in India for 20 years. He was not just an entrepreneur but also a philanthropist and British politician. He died in 1915 in London, but his emporium continued until 1962. It imported and sold household goods and was also a tailoring business, selling products that appealed to Europeans and wealthy locals. As advertised on the store sign in Mombasa, they were drapers and "Complete Outfitters".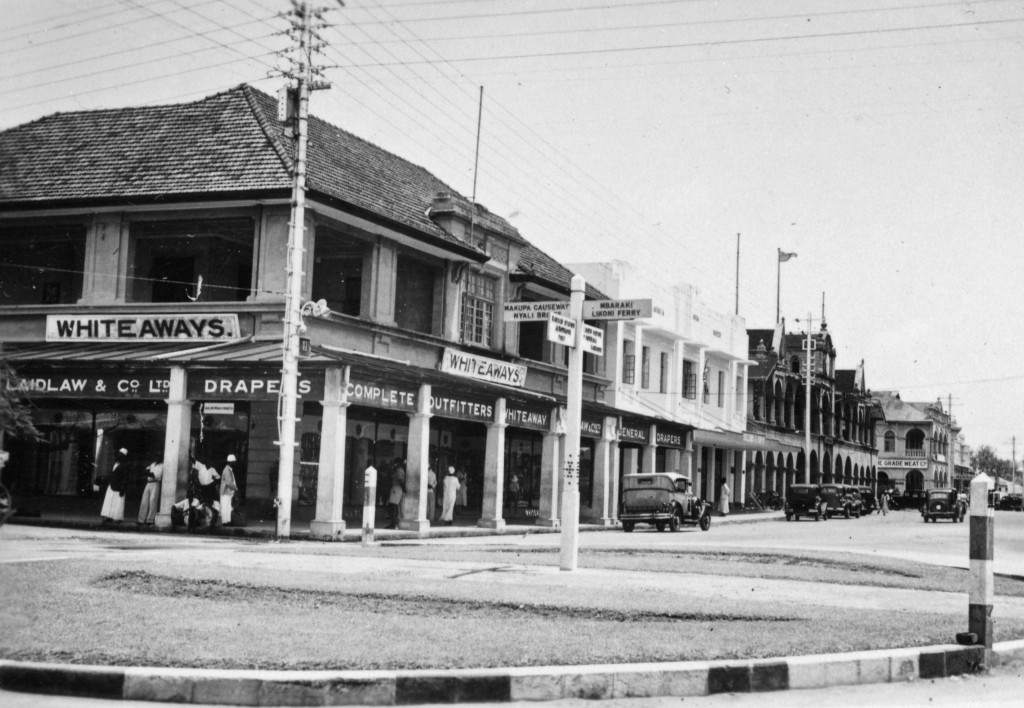 Kenya was then a British colony engaged in defending itself against Italian Ethiopia (created in 1936) on its northern border. Kenya herself contributed a great number of men to fight for the British colonial Military: the King's African Rifles. The Italians were defeated in November 1941 during my father's period in North Africa. Hence these photos in his album.
I've been looking at these old photos since I was a small small child and have often wondered why two photos feature the same franchise of Whiteaways. Perhaps my father bought some outfits here. Apparently the store catered for shoppers with a small purse, which would therefore have attracted soldiers. Thanks to WordPress for challenging me to find out who Whiteaway Laidlaw were.
***
Save
Save
Save
Save
Save
Save
Save
Save
Save
Save
Save
Save
Save
Save
Save
Save