Bridge photos, I've posted a few.   But here's one you haven't seen: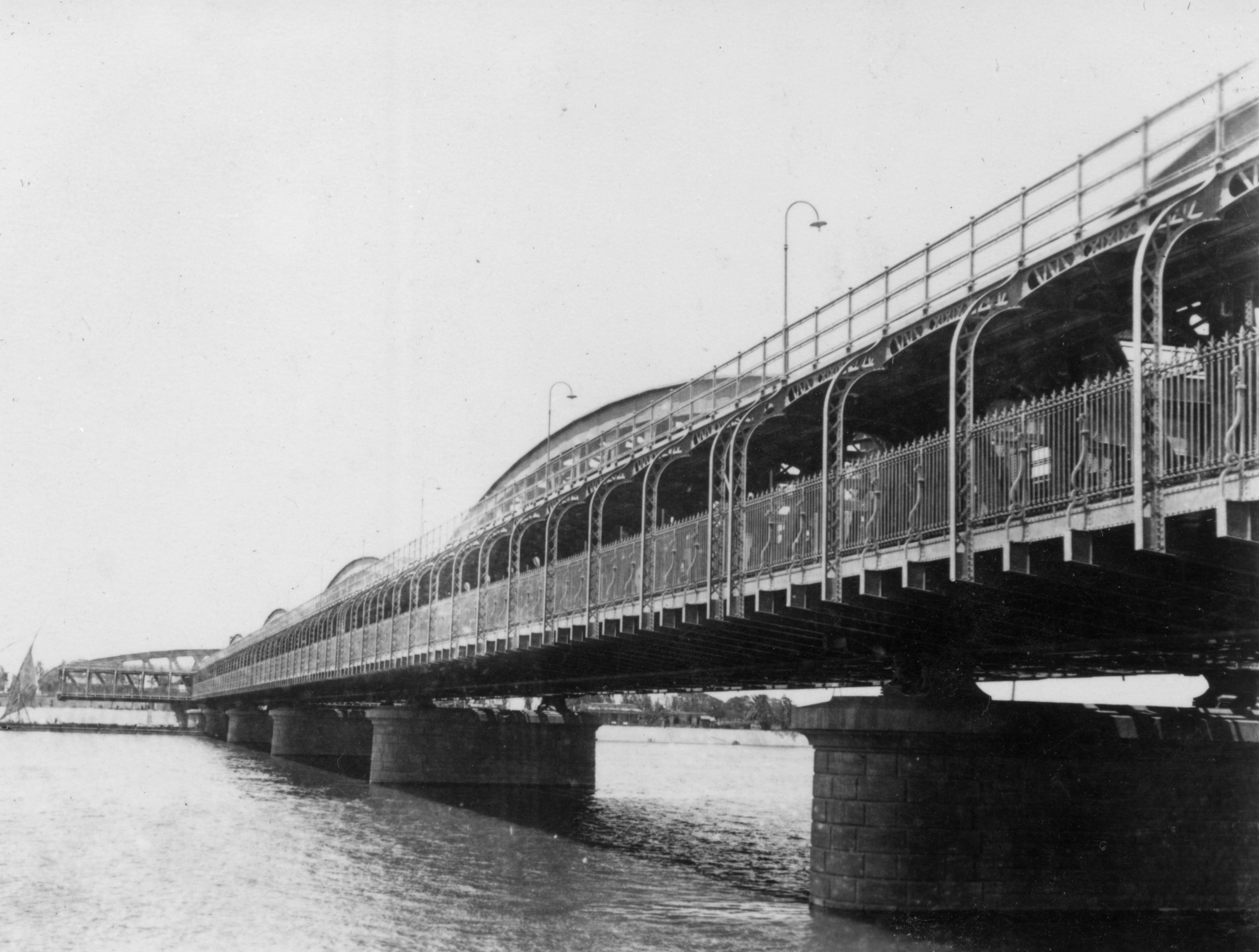 The Imbaba Bridge is a swing bridge in Egypt. A photo of the swing section can be found here.
You might also be interested in this post of mine from July about another opening bridge on the Nile, the El Gala'a Bridge, or, as it was known in 1941, the English Bridge.
And below, from a post in December, this excellent bridge perspective.  Thanks to Ahmad Omar (see his comment below) I've discovered the name of this bridge:  Aboul Ela Bridge, also known as the Abou el Ela, Abou al-Ela, and the Boulak Bridge.  It was constructed between 1908 and 1912 and dismantled in 1998.
And you should look at the Beckett Bridge in Dublin by night, on Ailsa's blog.