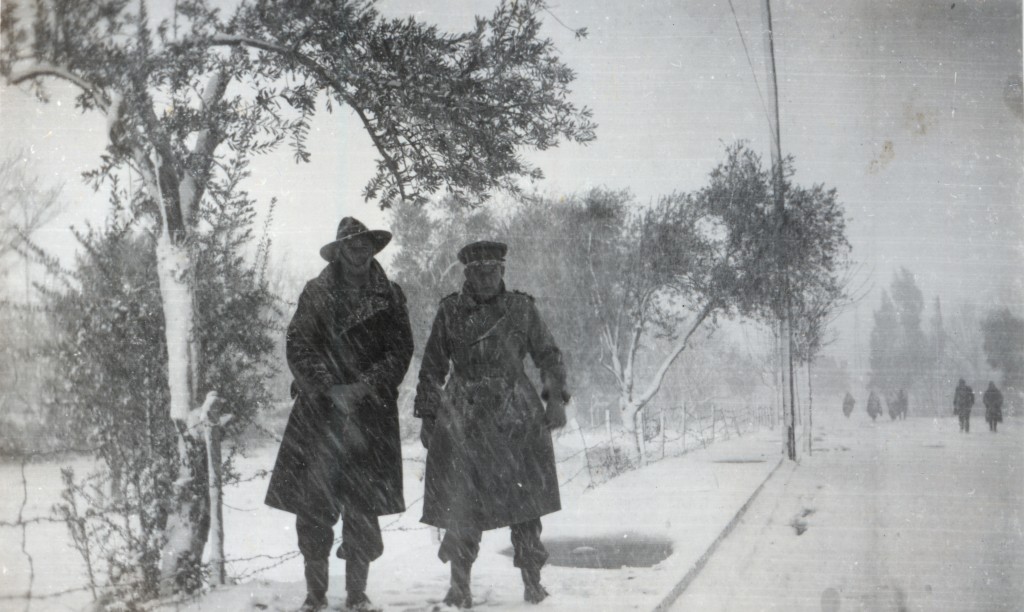 Some years ago I scanned hundreds of photos from an album my father brought back from the Middle East in 1942.  The original snaps are small, about 2″ x 3″, so I'm fascinated by the detail I now see in these scanned and enlarged photos, such as the people on the right in the image above. The caption for this picture says "Col. Gee, Syria". Nothing about the other guy. However, it's uncertain whether it was taken in Syria or Lebanon. The photo below, the ski school for the soldiers, is marked as located in Syria when in fact it was in Lebanon.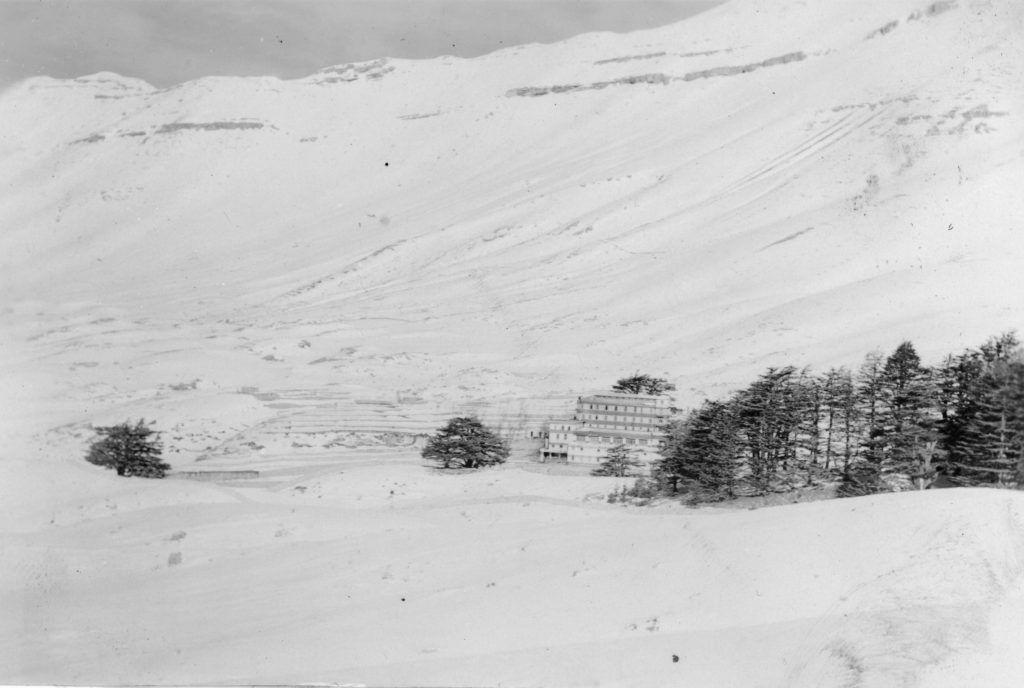 Easy mistake to make, since the Australian soldiers were sent to train in Syria in the winter of 1941/42, but from there they went to Lebanon to train to fight in snow country. A disused chalet near Bcharre in the Lebanon ranges was turned into a ski school. It was pretty hard on the Australians, used to extreme heat but not extreme cold.
So much snow. The magnificent cedars of Lebanon form the only contrast in this black and white image.
*****