On 1st September the Australian spring officially sprang. While those north of Canberra may think it might as well still be called winter down here, the inhabitants of this capital can see the seasonal signs that temperatures are slowly slowly creeping up.
Before yesterday, before 6.12am yesterday, I could've said I'd lived in Canberra for 20 years and had never seen the sun rise over Lake Burley Griffin. Now I can say I have. I rose at 5 to get to the lake for the ephemeral moment of joy at 6.12. It wasn't the cloudy, fiery sunrise of the previous morning (see Brand New Day), it wasn't breathtaking like the dawn seen by rowers in winter fog. There were no orange clouds and no pastel mist; it was an absolutely clear sky giving me a brilliant start to the day. Sure, the temperatures were not springy. It was 3 degrees when I left home at 5.45, barely 1 degree down at the lake, then after an hour of sunrise-watching it had warmed up to 4, but back home it was down to 2.
Still, this post is about the signs of changing seasons. If the dawn temperature has improved little since winter, it's evidently spring when the trees are slowly putting on their new clothes. Some even burst out in flower before leaf. A close look at the branches highlit by the new sun reveals tiny prunus bouquets here and there.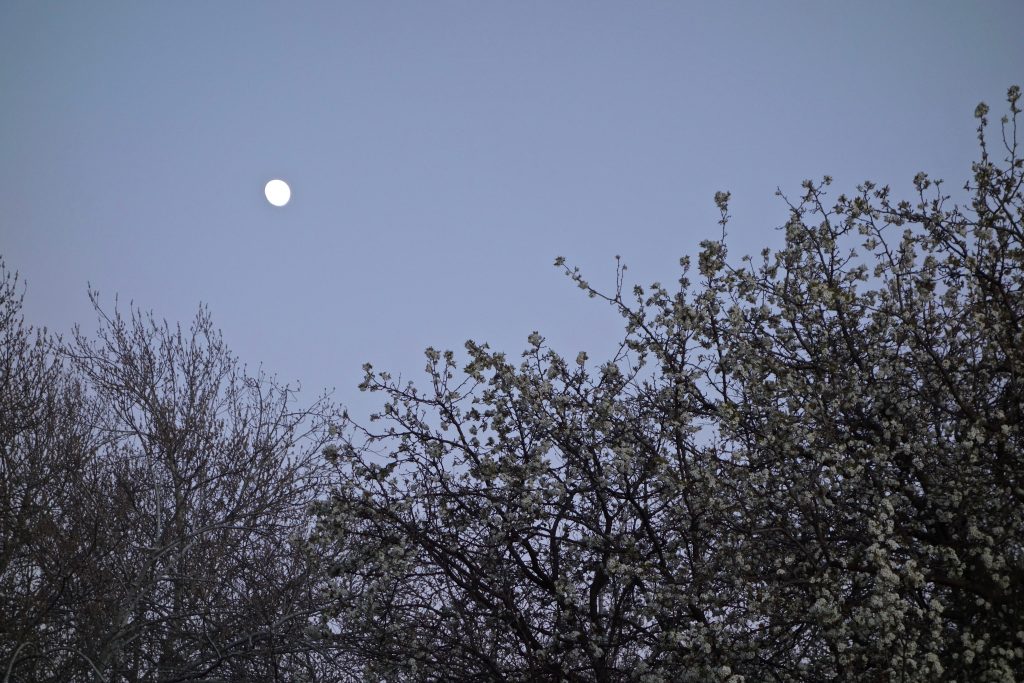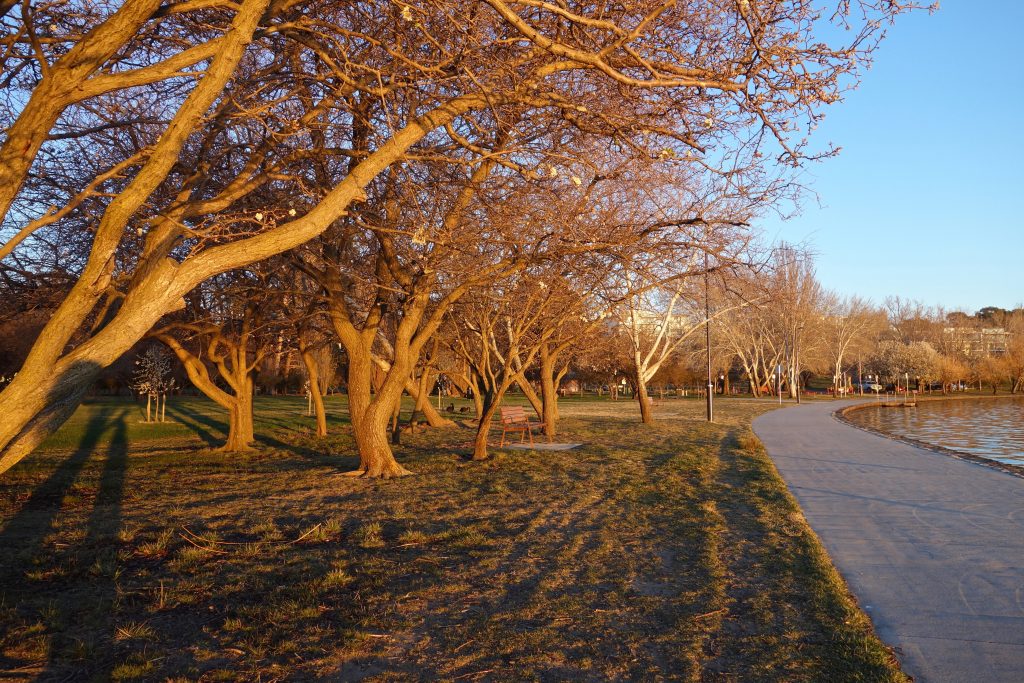 That moment when the ball of fire that is our sun appears in full over the horizon is always a head-turner. It's hard to believe I didn't feel the earth move even though it did.
*****
The Changing Seasons photo challenge comes from Cardinal Guzman.
*****
Thank you for reading me here on my new blog. There is now a 'like' button in the form of a red heart after my posts. It's accompanied by a 'share' button.
If you'd like to receive a notice about my new posts, add your email address to the subscription box on the right. In the real world I don't like being followed, but in the blogging world it's generally a very good thing. So follow me.
*****