It's a mystery. How do we offer something on the internet that pleases more than a few odd readers? In January I joined a Facebook group interested in the golden age of illustration which sort of extends from the mid 1800s to the 1970s. Not only did I thoroughly enjoy the exquisite coloured drawings that people were posting, most of which came from long-forgotten books, but I also saw it as a group I could contribute to. Plenty of the French stories I've read in old journals and collections were illustrated and I knew where I could get my hands on them. So I thought I'd post a picture or two.
In the first few months of this year I posted three illustrations, and the reception ranged from 5 to 18 'likes'. This week, flicking through a book I've had for a few years, I lingered long over one of the full-page illustrations, thought it would suit the group's interests, and posted it. I truly didn't care if 5 or fewer people acknowledged it, because I knew those 5 would appreciate the image for its touching humour.
Completely blowing away my low expectations, the post has since attracted 622 'likes', a large number of comments, and has been shared 240 times! (Updated Wednesday)
Even though the images I posted earlier were equally interesting, they didn't tickle the fancy of viewers as this one has. There's no way of knowing what will!
Here's the image. It's by Marcel Pille, illustrating a moment in 'La Mandragore' by Jean Lorrain, a story I've translated as 'The Mandrake', published in Belmont Review. Not that any of this mattered, since people gave their own interpretations of the image without any knowledge of the story.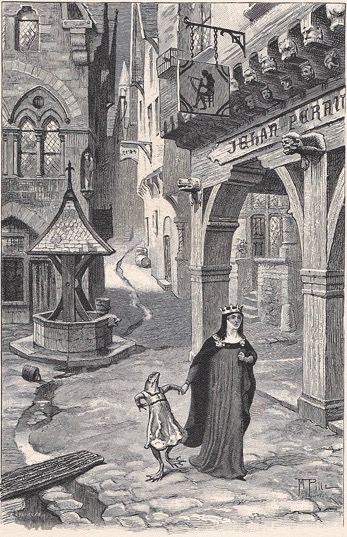 Some of the reactions were emotional, some humorous, some surprised. So, here, I guess is the answer to my own question: how do I attract the interest of internetters? With something, preferably an image, that evokes emotion, humour and surprise, all at once!
*