It was late, and Holofernes' guests quickly withdrew. Bagoas closed the tent from the outside, dismissed the attendants, and everyone went to their lodgings to sleep, tired from too much drinking. Holofernes had collapsed onto his bed, completely drunk. Judith was left alone with him in the tent.
Opening of Chapter 13 of the Book of Judith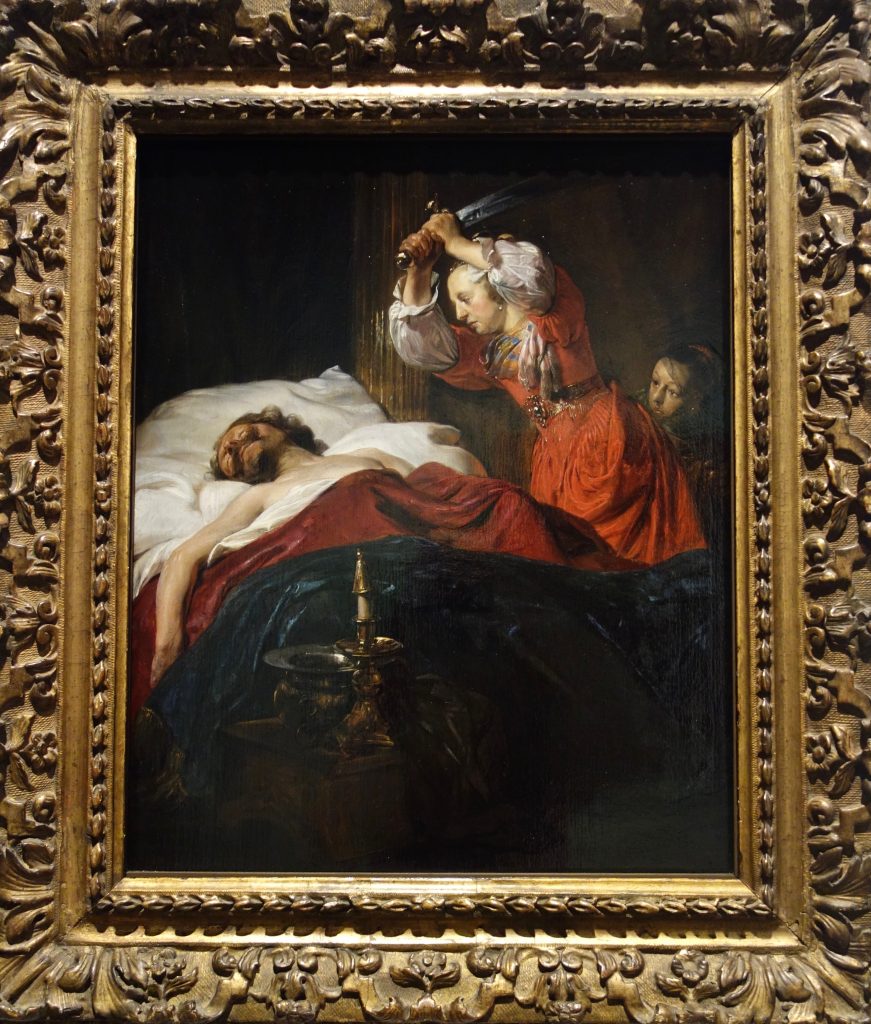 I like the opening of this chapter, which in many versions of the book of Judith is given the title 'Judith beheads Holofernes'. Even if this spoiler is present, the opening sentences contain enough intrigue to keep us reading. Holofernes is dead drunk, passed out, and all his guests have been asked to leave, except for Judith…
As an art history student I studied a few paintings of Judith beheading Holofernes, but when I viewed this one at the Dutch Masters exhibition in the Art Gallery of New South Wales last month, I thought I'd do well to read the story. It's a good one. I recommend it. One thing I learnt is that the maidservant who is most often present in the artworks as a tense witness, was in fact asked by Judith to wait outside the tent. As the opening lines say, she remained alone with Holofernes. Like his fellow Baroque artists, Jan de Bray has included the maid, but I was drawn to this painting because of what he excluded. He portrays Judith in the moment before she brings the sword down on his neck, in contrast to painters who preferred the following moment with all its gore.
Judith was a beautiful Hebrew widow who convinced an evil general of Nebuchadnezzar that she could help him to kill the Jews in her town. She was lying. He invited her to his banquet, and under the spell of her beauty, he drank more than he'd ever drunk on any day of his life, and collapsed. Judith dispatched her enemy and saved her town.
The lines quoted above are my translation of a French translation from a 1997 bible published by the Société biblique française.
*