On Wednesday the weather put a dampener on my holiday, bringing ceaseless heavy rain that made it impossible for me to see a particularly interesting sight, the SeaCliff Bridge in Wollongong.
On Thursday the rain eased enough for me to try again. But shortly after walking onto the bridge and taking a photo or two, the rain came down again and I scampered.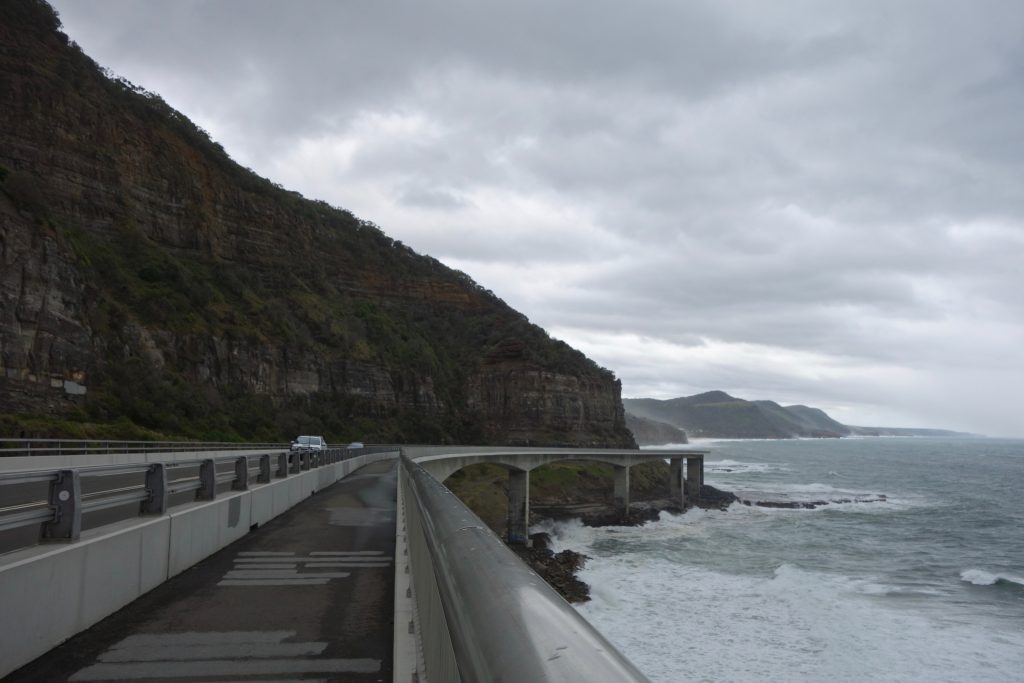 Today is Friday and the sun is shining. Now I'm in Sydney, still in search of sights I've never seen. My host recommended I go to Palm Beach Bible Garden for a magnificent view of the land and sea, and an exploration of a unique garden. The garden and its view were generously donated to the public in 2006 by the trustees of Gerald Hercules Robinson who established it back in 1966.
Everyone else in this street has a similar view of Palm Beach and the isthmus joining it to Barrenjoey Headland, but they (probably) purchased theirs for multiples of millions of dollars. This is a place of affluence. Thanks to Mr Robinson, we the ordinary public can enjoy it for free, and in peace.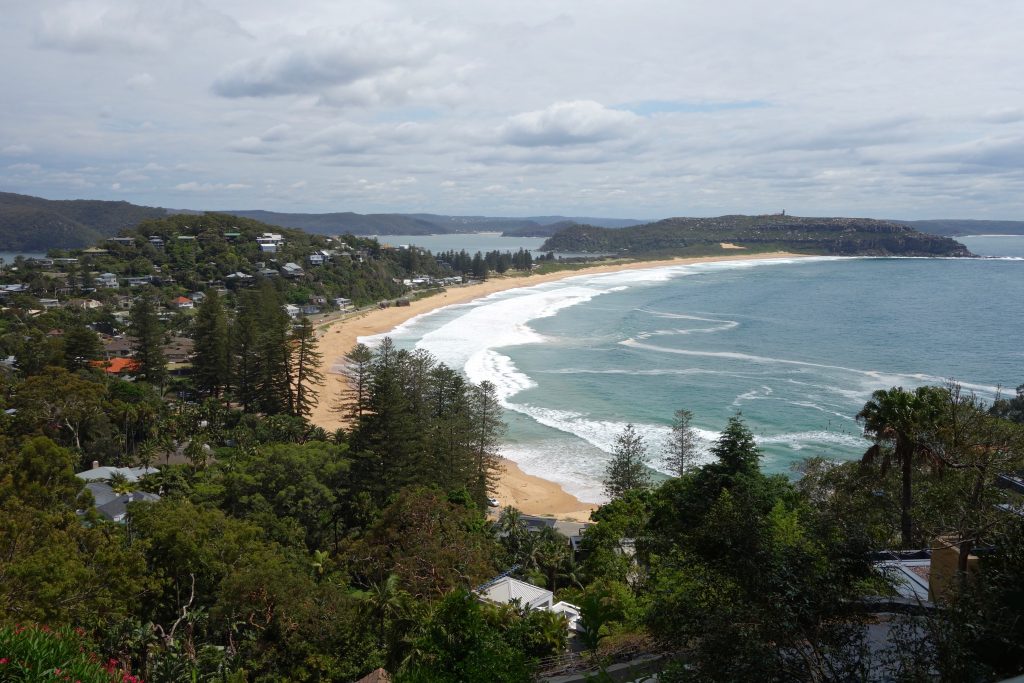 The concept of this garden is to grow only plants mentioned in the Bible. Every plant is accompanied by a small sign with its botanical name, common name, and the Bible reference where it can be found. The garden is a lovely place that's carefully tended by volunteers, and indeed there was a woman pruning shrubs when we visited. It's managed by the Pittwater Council in Sydney and can be booked for special events.
Here's a sample of the many plants that grow surprisingly well here in Sydney, far from their ancient origins: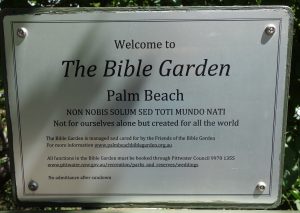 Hint for viewing my blog photos: I don't understand why, but a better view of any of my photos can be obtained if you click once on any of them, then click again, then click yet again. You'll end up with a full screen view in greater detail.
Seeing this garden was the highlight of my day. Tomorrow I'm marching further north, ever in pursuit of eye feasts.
*