It's presently the fourth day of 40+ degrees celsius outside and 30+ in my house and I'm too weary to translate stories, a task that requires a cool unflustered mind. But I can show you what it's like at my place in this heatwave where even the birds and bees are too hot to fly…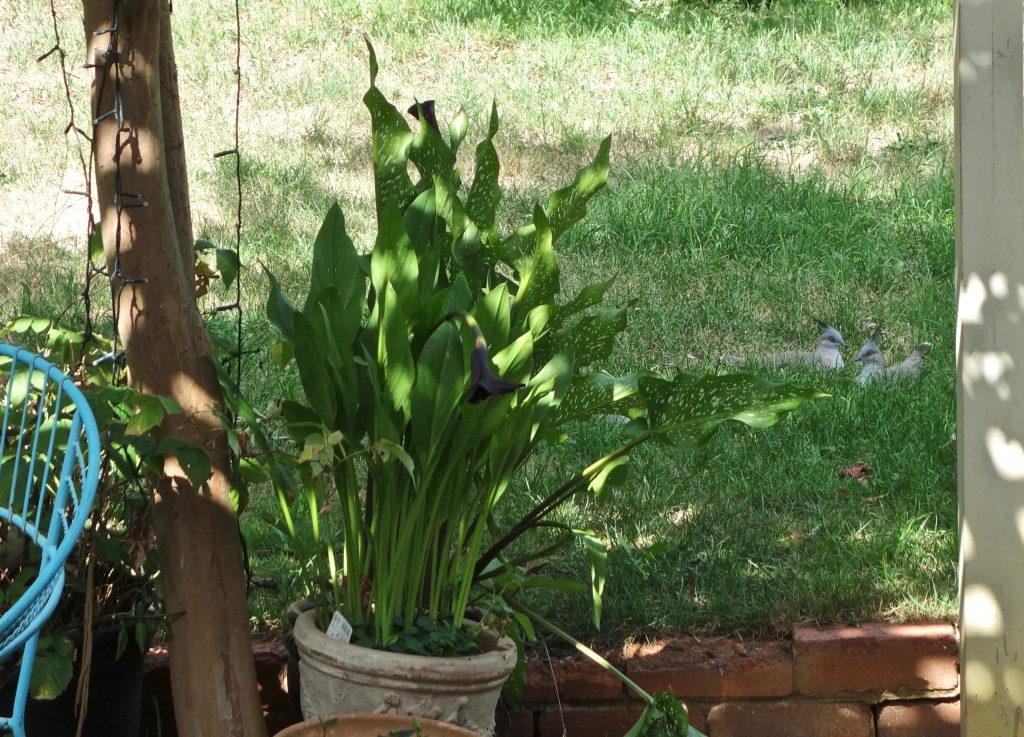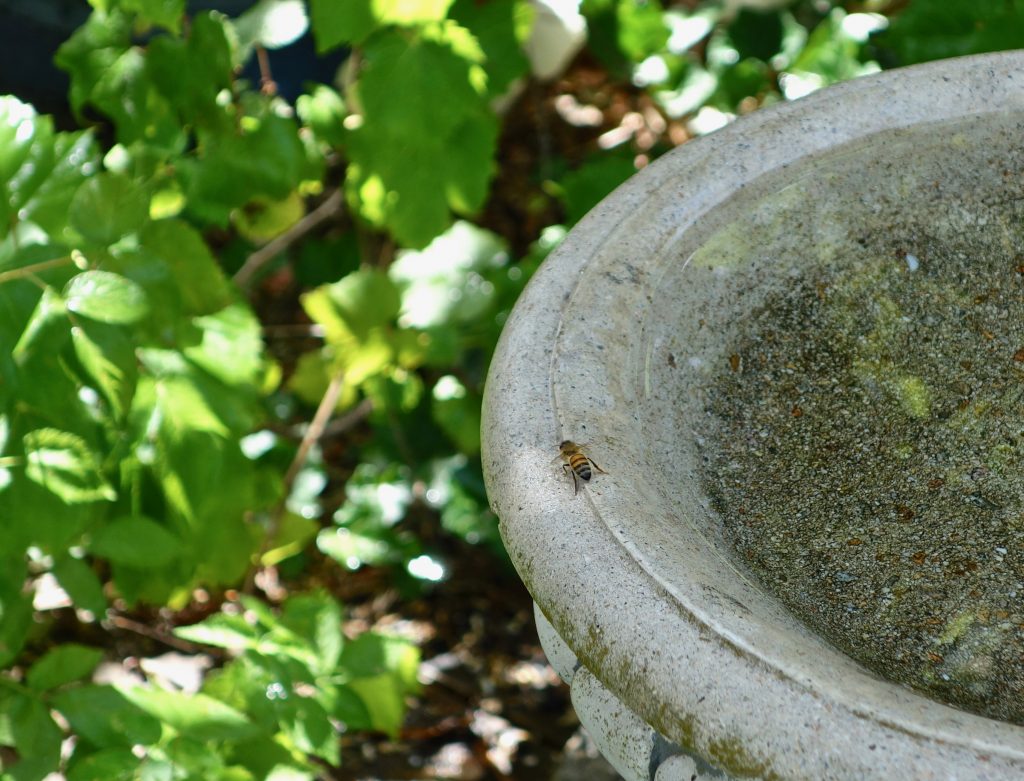 As the temperature climbed this afternoon, I started to melt, and turned the fan on without a thought for the consequences. I might as well have cast my neatly stacked, unbound manuscript to the wind…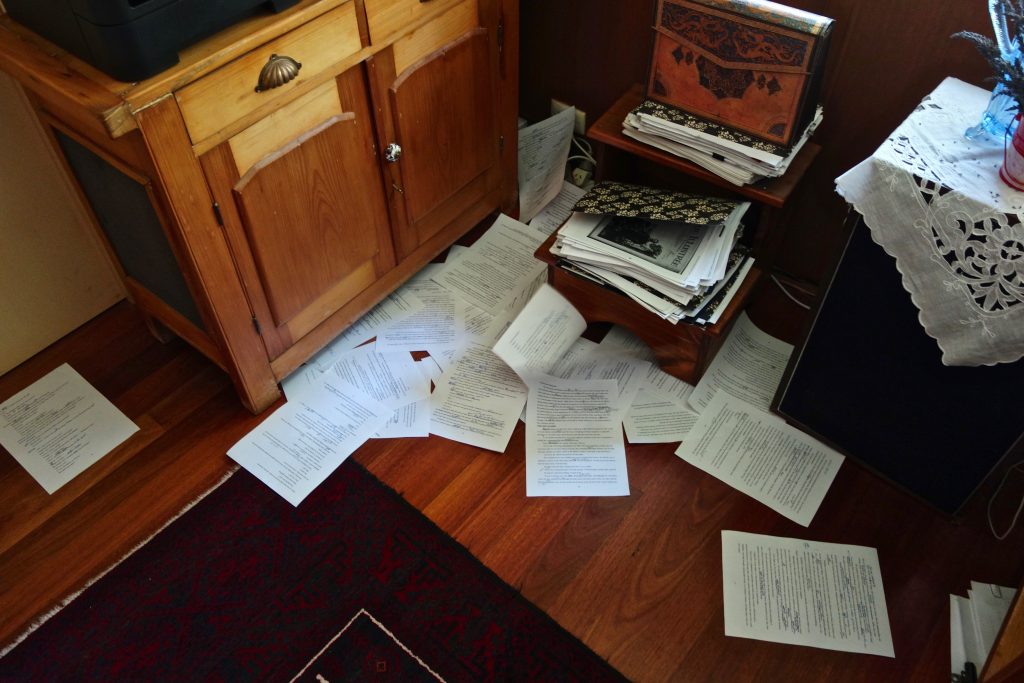 Too hot and bothered to face this papery mess, I retreated to the kitchen to find something cold. The fridge is a friend on days like these, and as I opened its door, the freezer offered up a consoling box of Weis bars that I'd bought to take me back to my Queensland childhood.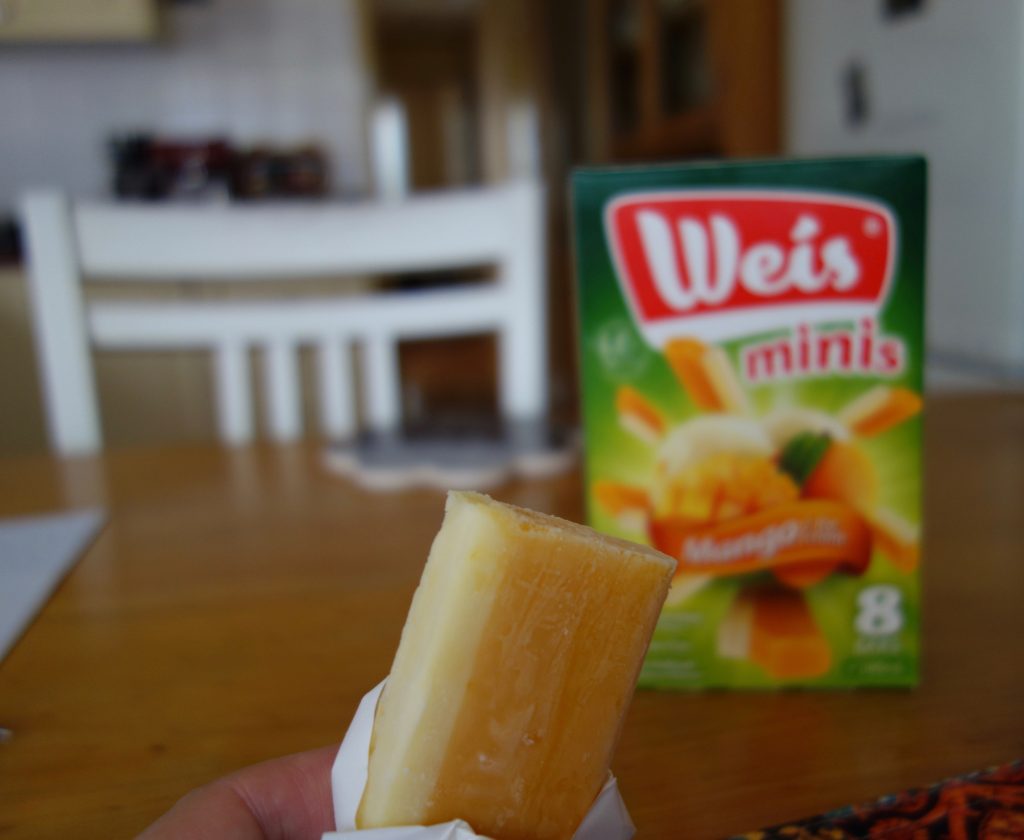 While the disorderly manuscript was waiting on the floor for me to cool down, the ever-turning fan blew even more pages down onto the pile. I picked it all up and dumped it on the lounge, to deal with in the cool of the evening (which this week has been about 3am). Fortunately the pages are numbered, a trick I once learnt after dropping a longish story, its pages loose and unnumbered.
It's now 7.30, the light is failing, it's 30 degrees out and 30 in. My house holds its heat, a desirable eco feature in winter but not in a summer heatwave. An hour ago the sky clouded over, and out of it some pathetic rain drops fell for a few minutes and stopped.
Sigh.
*