Quite as if by arrangement on the first day of September, designated first day of spring, the temperature rose and there was a warmth in the air that we haven't felt for months. Spring has sprung and flowering trees are performing on cue.
In Canberra two tree species shout loud and clear that spring is here: wattle and prunus. Wattle trees are bursting out everywhere in fluffy yellow flowers, and various plum, apricot, pear and others in the prunus family are lining our streets with their blossoms of white or pink flowers.
Here are some I snapped today on my stroll to the local shop, a row of half a dozen white prunus that have just bloomed and are already dropping petals to form a snowy blanket on the footpath below. They might technically be fruiters but this stand of trees hasn't produced anything edible in the twenty years I've been walking under them, which is probably a good thing since the path would be covered in squishy fruit.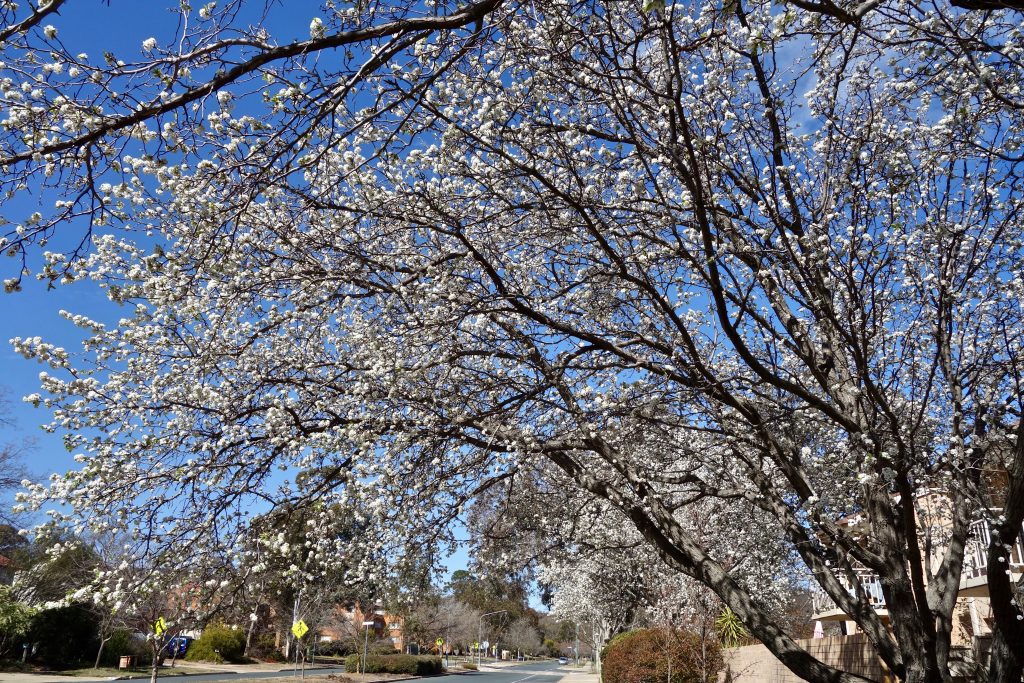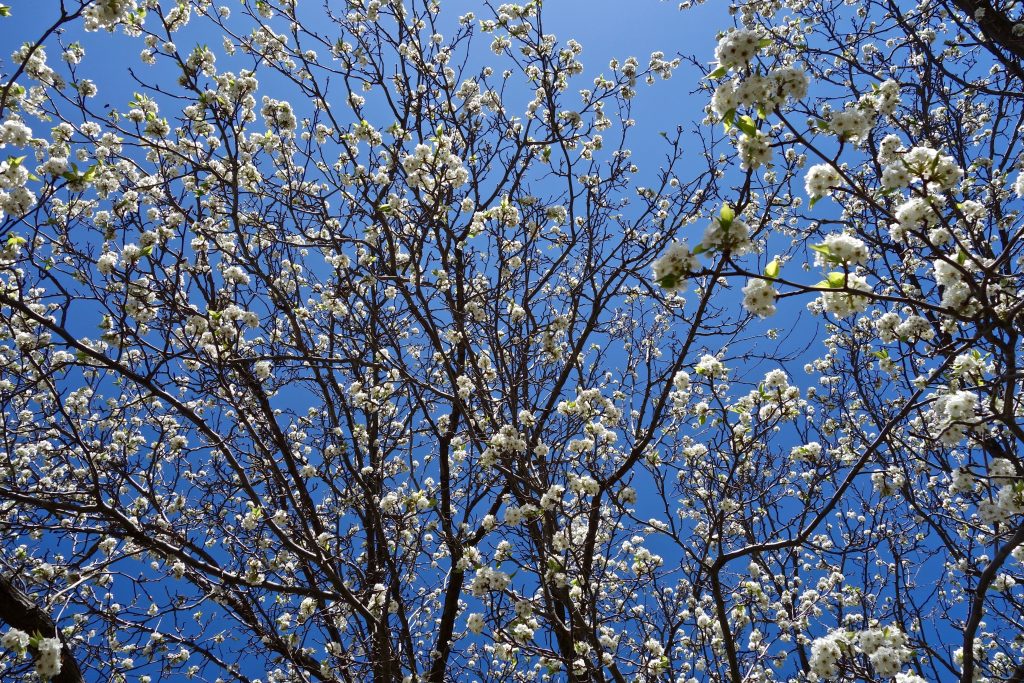 On my stroll back again I studied a lot of bees enjoying the pink flowers on these trees that produce dark red plums, and though most of them do drop off throughout summer, there is only grass and road below, no path.
Back home I felt more than grateful for this wattle tree in my back yard. I didn't plant it and I don't water it. It simply grew up among other plantings of mine and I remained oblivious to it until the yellow flowers appeared. I do nothing for it, yet it graciously gives me an undeserved pleasure every spring. In past years it has been a little taller but the men who keep their eye on the overhead wires command us to prune the branches that make them anxious. Even without a symmetrical form it is beautiful, filling most of the space along the back fence.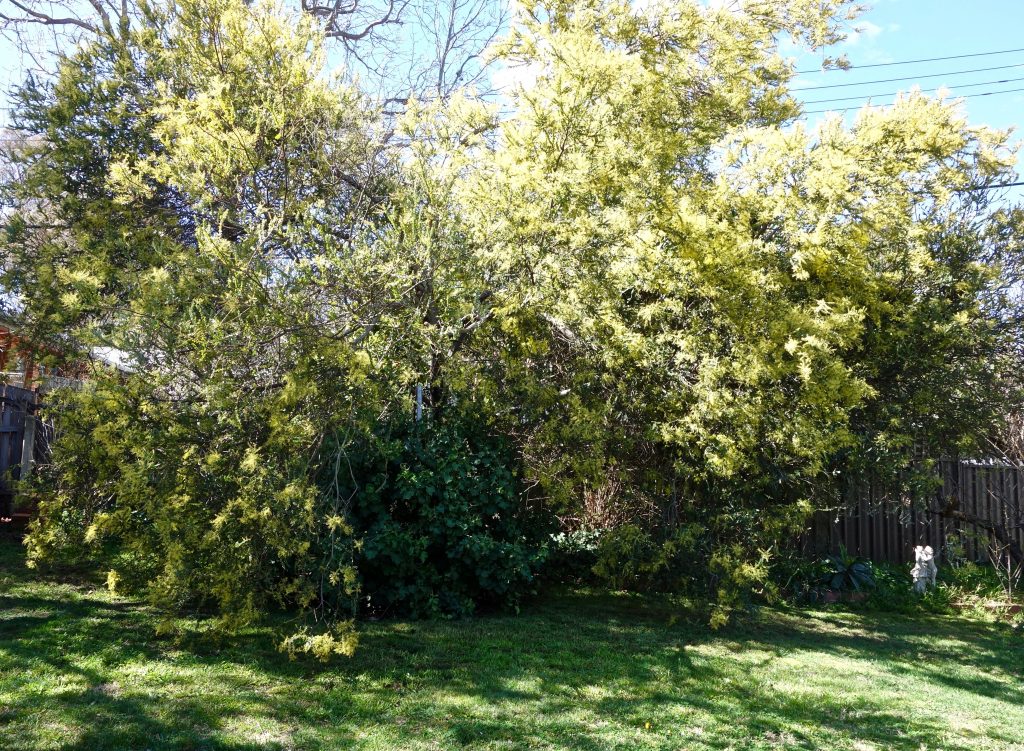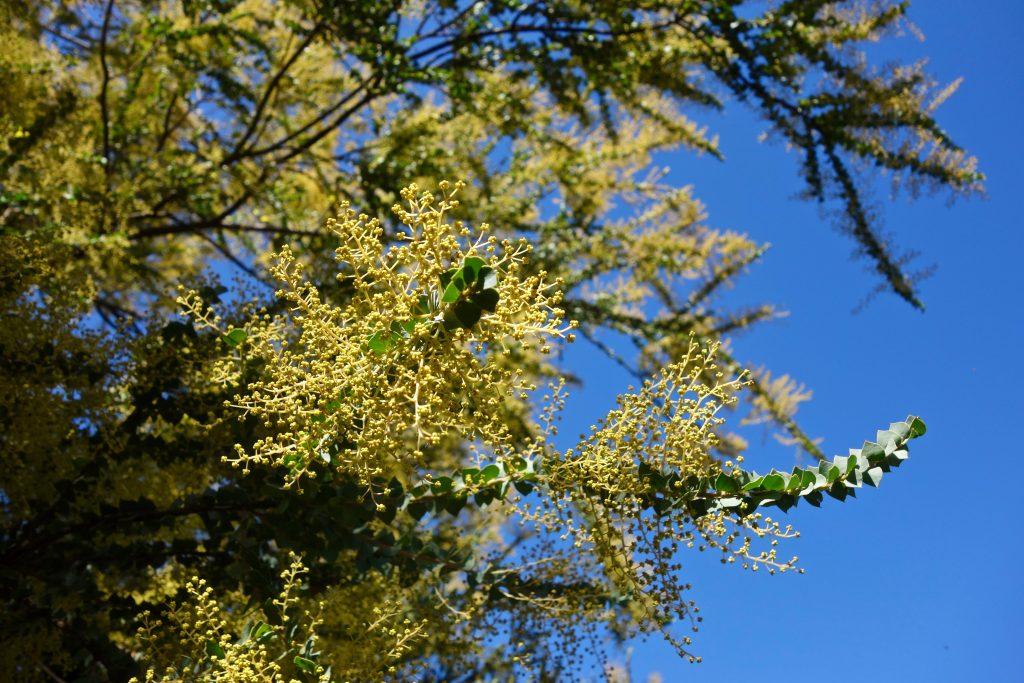 How good life is when spring comes. It's a yearly reminder that the end is not nigh.
*