Feluccas are traditional motorless boats that have been used for transport on the Nile River since biblical times.  From the photo below you'd have to agree that they are graceful whether their masts are tilted into the wind or tilted at rest on the beach.  The design is simple, a small wooden boat with a few cushioned seats around the sides, a table in the middle, and sails made from cotton or other natural fibres.
Today feluccas carry tourists and locals on peaceful pleasure boat trips along the Nile.  This photo is from my father's World War two album and was taken in 1941 or 1942.  Aren't the large creamy triangular sails ideal in black and white photography!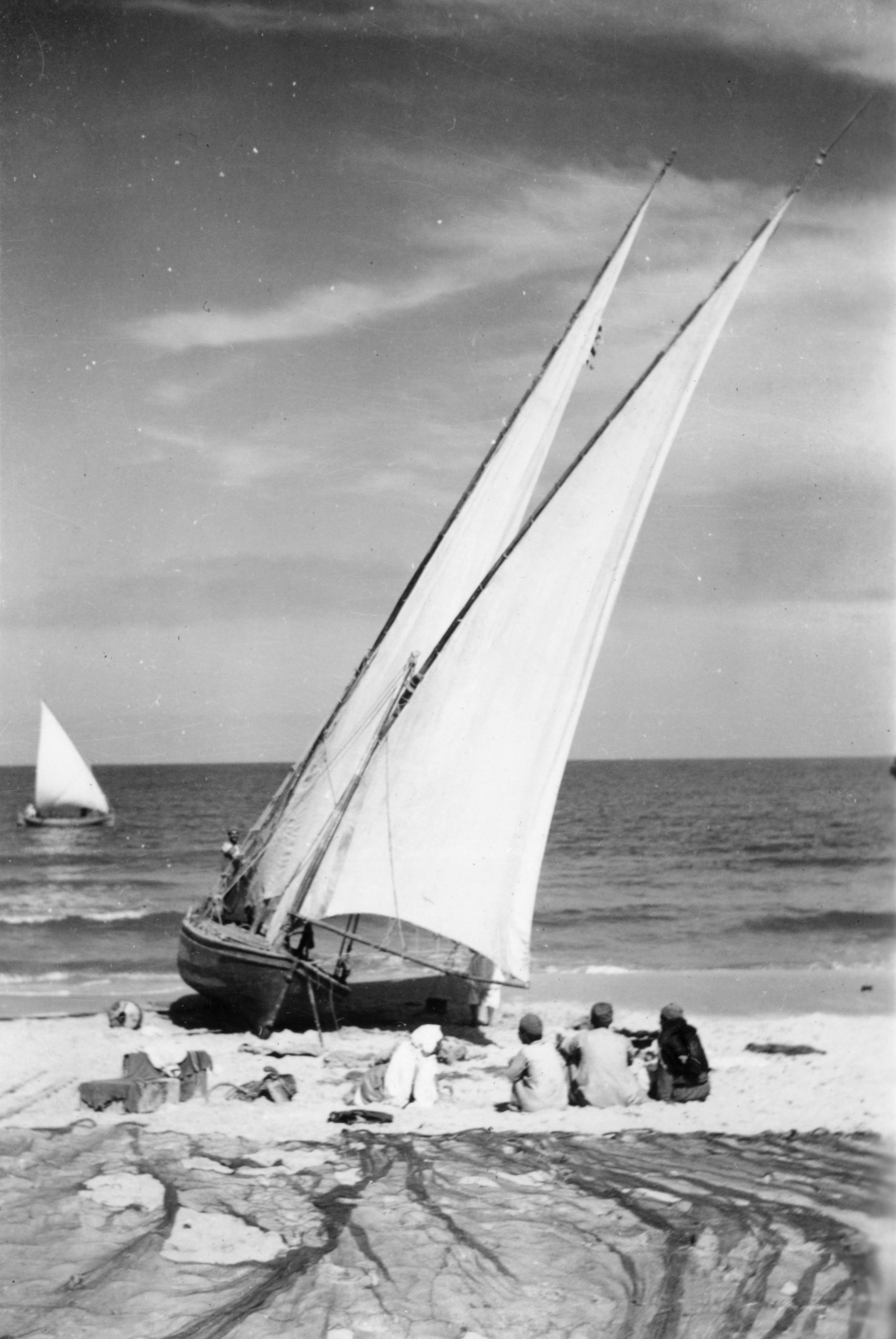 Ailsa came up with this theme for a photo challenge.  Check out an amazing tilted tree and other photos here.