This week's WordPress photo challenge title is The Road Taken, which is not the road taken by the poet Robert Frost in his poem, The Road Not Taken.
Two roads diverged in a yellow wood and Frost made a decision to take the grassy road, the one that wanted wear, the one less travelled by. Ages from then, he told how the road taken had made all the difference. The poem's title is a careful play on its message – The Road Not Taken, for him, is the one everyone else took.
Here's an image of a road taken in Israel, a road where no grass grows, where tarmacadam has been laid to avoid the mess of wheel ruts. The photo is from my father's war album; he called it "Point duty Tel Aviv". This traffic cop is a living traffic light, bang in the centre of converging roads, with only his arms and two painted arrows to give people direction. Clearly it's a road that needs some form of traffic control, and indeed the officer seems to be looking at something coming his way.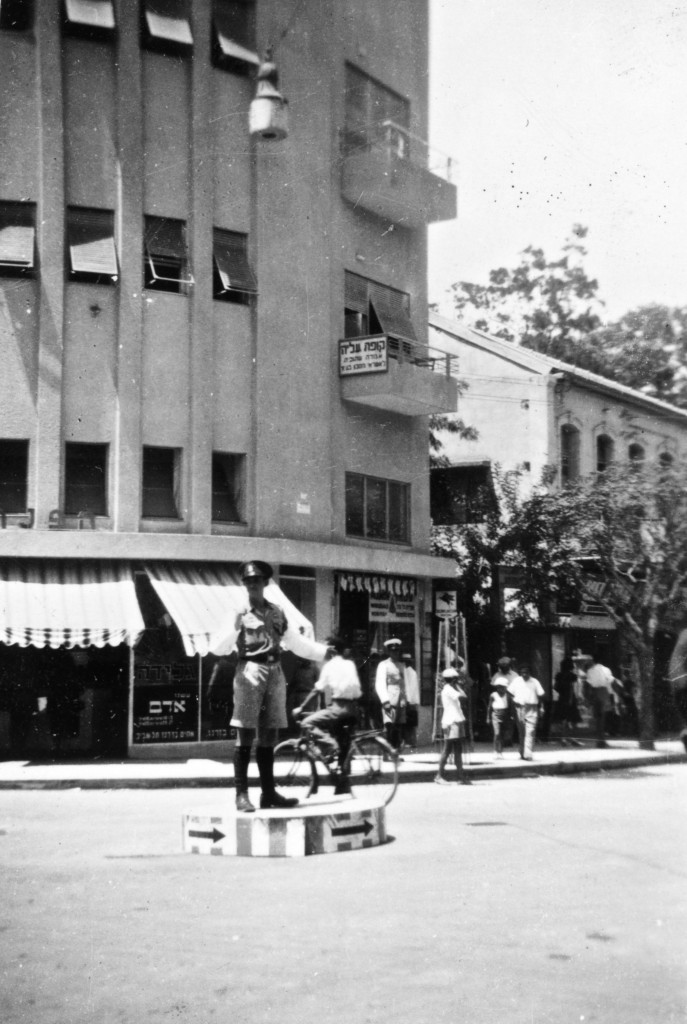 Still in Israel, here's a road that's long and winding. The Road of the Seven Sisters was constructed during the time of the British Mandate of Palestine (1920-1948), and apparently there are seven bends in the road, though many disagree. I've read it's hairy to drive it, but, at the time, it was the only approach for cars coming to Jerusalem from Tel Aviv. It looks quite bleak in this black and white image but recent colour photos show vegetation now softening the roadsides.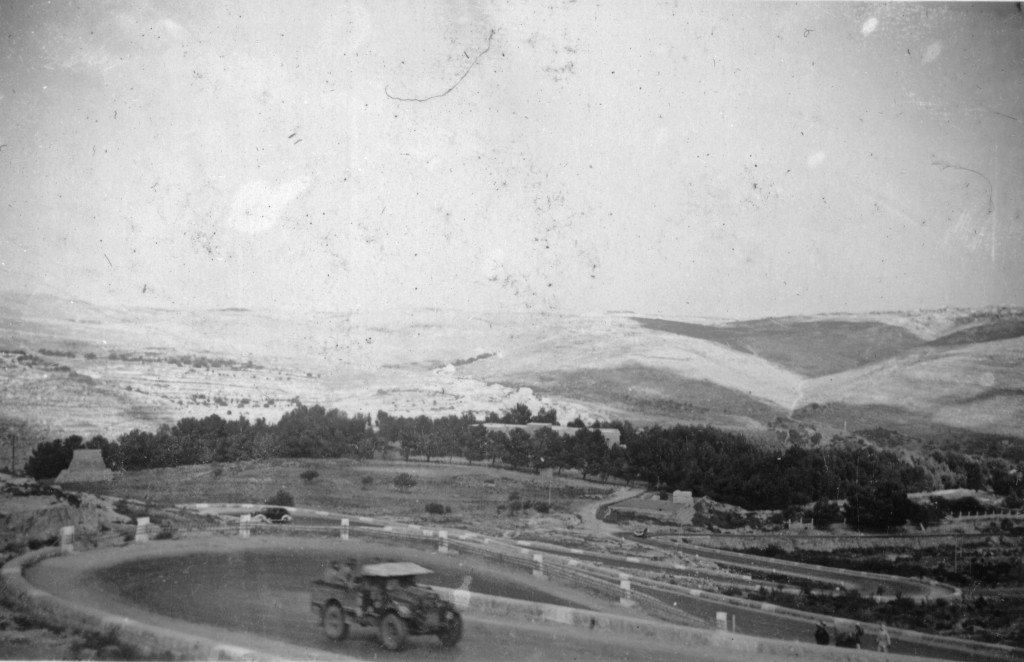 (The photographer might have been my father or it might have been a friend; soldiers commonly swapped photos.)
Unlike Robert Frost, it's not often I find myself in a wood, and even less often in a yellow wood here in a country where native forests are perpetually green. But if I did, and if I came to a fork in its road, I would not take a path if it needed traffic control, or if it were a steep winding road of hairy hairpin bends built for army vehicles. Like Frost I would go where no one else that day had trod.
"Two roads diverged in a wood, and I —
I took the one less traveled by,
And that has made all the difference."
If The Road Not Taken is new to you, take a brief moment to read it. It's in many places online, here for example.
*****