This weekend I went to a kind of food fair, a Taste of Braddon, a suburb that some are calling the hipster suburb of Canberra. A couple of streets that not long ago were the place to go if you wanted to buy or repair a car have now been transformed into the place to eat hip food all day, drink coffee in the mornings and anything else you'd like in the evenings.
A Taste of Braddon is happening because it's November, it's warm, and the foodies of the inner suburbs are happy to be out in the sunshine. The ice cream limousine is sure to attract a lot of customers, even if it's just for a look.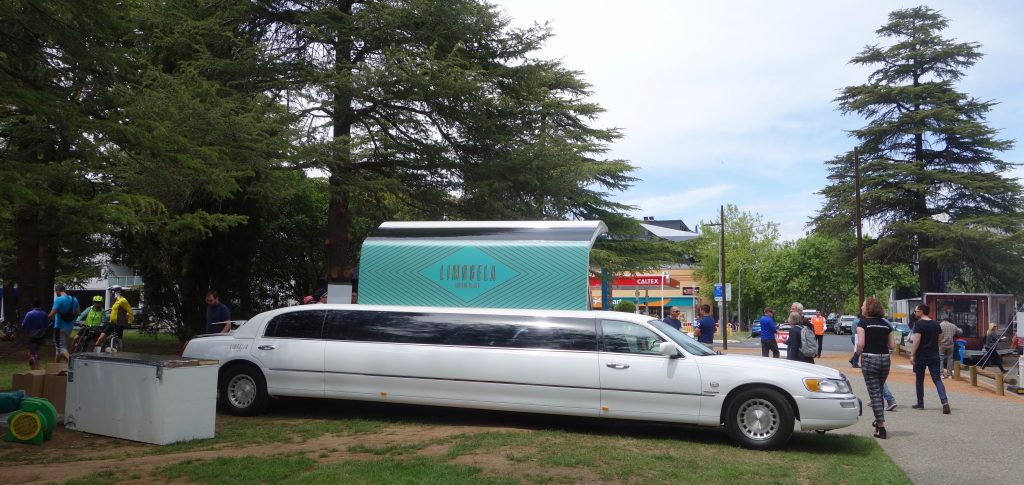 I would have been more tempted to buy a cone full of gelato if I'd not just finished a large cappuccino made by Ben the barista (my son) from the Lonsdale Street Roasters stall. The colourful shop-in-a-limo attracted a lot of children (not that they could have bought an ice cream without a debit card…). But isn't it a great idea? One thing was curious: the fridge was running on a generator sitting on the grass off to the right, but how did they transport it without it all melting?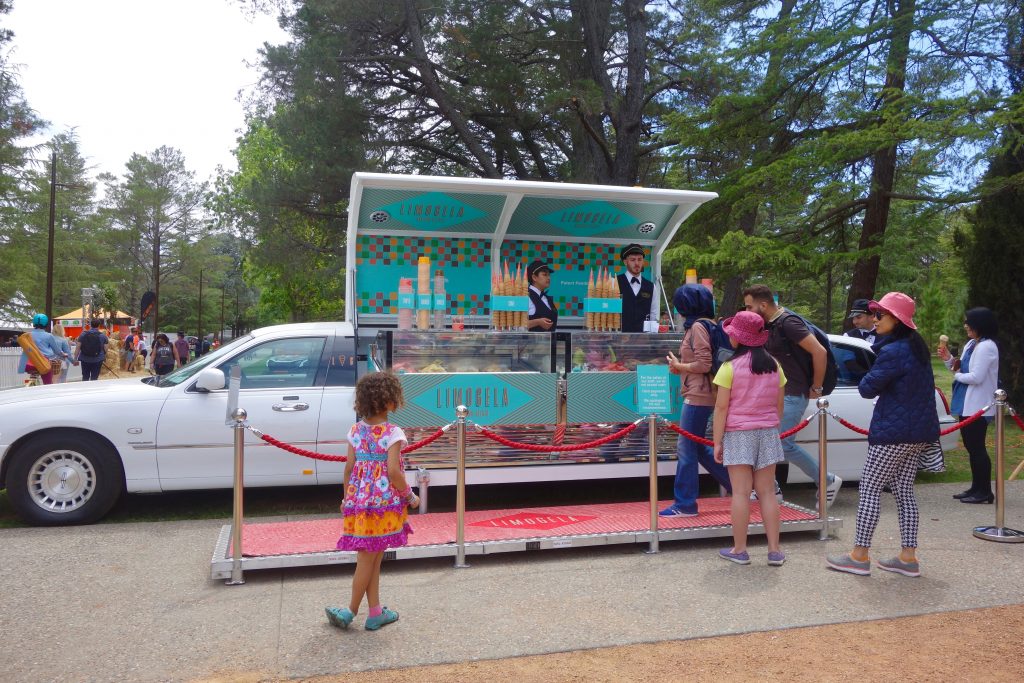 Only one more month to go in Cardinal Guzman's seasonal photo challenge. Check out his Norwegian Oktober.
*