Here we are at the end of the year, and here I am, writing the last of my twelve Changing Seasons posts in response to Cardinal Guzman's photo challenge.
Canberra, December. Last week, schools finished for the year, and children began six weeks of summer holidays. In anticipation of Christmas, they're enjoying the city's decorations and festivities. In past years the local government has put up a huge FAKE Christmas tree in the centre of the city, which, in my humble opinion, has always been disappointing. But this year they've made an effort. We have a forest of trees within a forest of trees.
Children are invited to pick up a bag of decorations and dress the trees. The December sunlight filtering through the tall trees and small trees makes a pretty carpet. And the innocence of children taking pleasure in choosing their own decoration and their own tree was a perfect subject for me with my camera. Two toddlers, however, were reprimanded by their mothers for pinching a coloured ball and carrying it off… The innocence was relative, after all.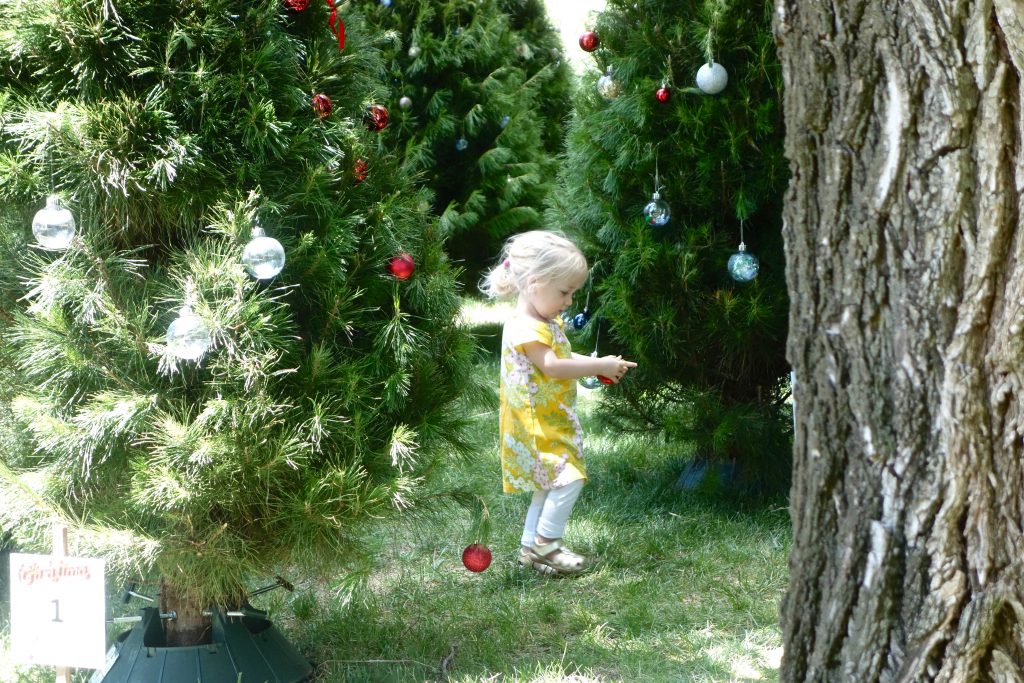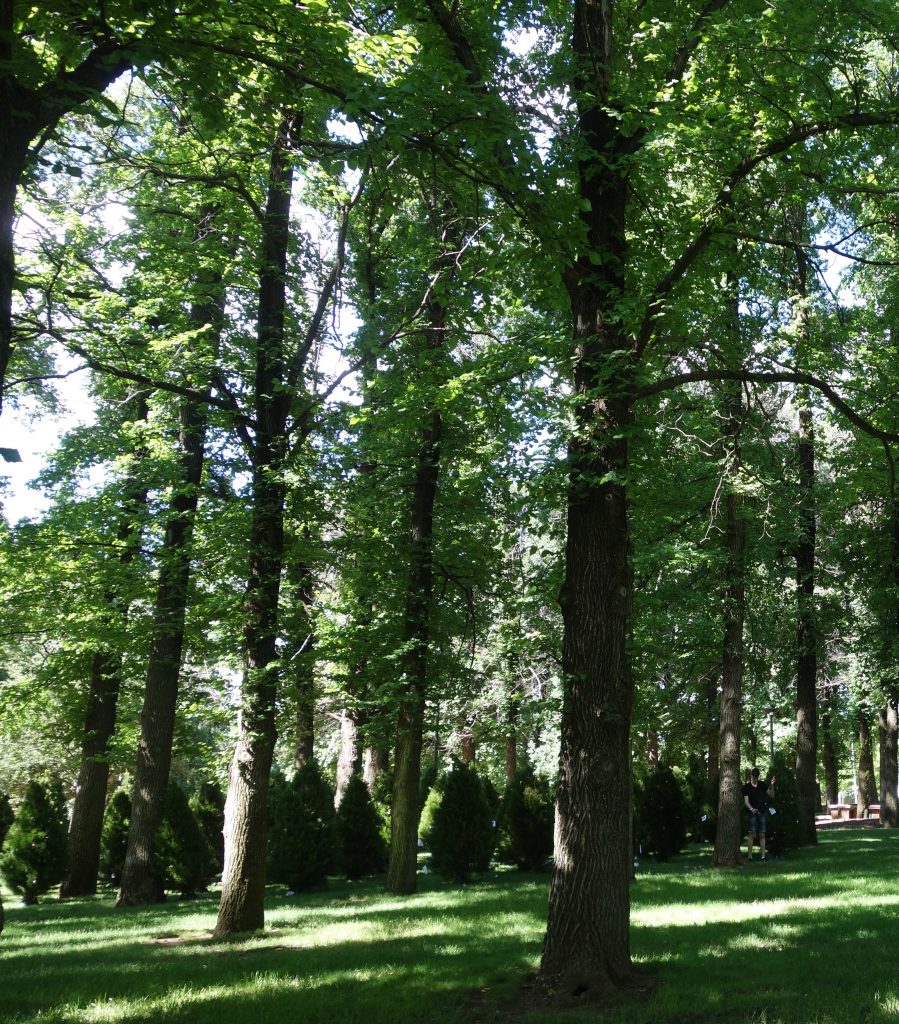 My Christmas wish for my blog readers: May you not be caught filching baubles.
Merry Christmas to all of you wonderful bloggers out there.
*