In the city centre an ice skating rink is presently being set up for the school holidays and will open tomorrow. The temperatures are not low enough for our lakes to freeze but an artificial frozen pond will stay solid with a bit of help. No skating is allowed today but I did spot this workman (in black) walking gingerly across the ice.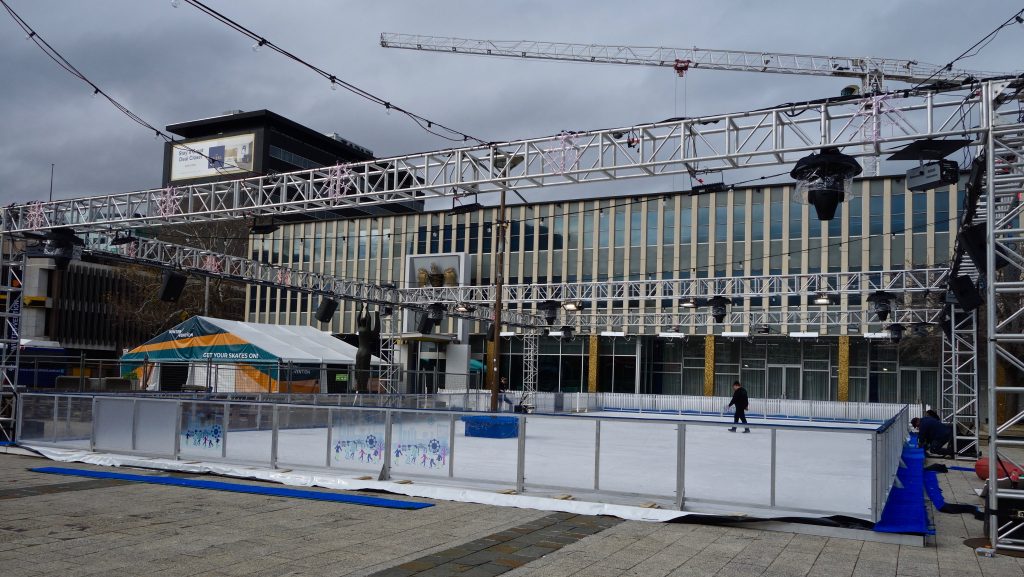 Behind the rink is the ACT Legislative Assembly from which the pollies will have a great view of the ice skaters, perhaps even ice dancers.
Here are a couple of girls in beanies putting up a white picked fence for that quaint northern look. The blue skies of past days have disappeared behind clouds, and rain is forecast, but children won't mind. Skating in rain would probably be fun. Snow would be better.
So, as the sign on the marquis says: Get Your Skates On!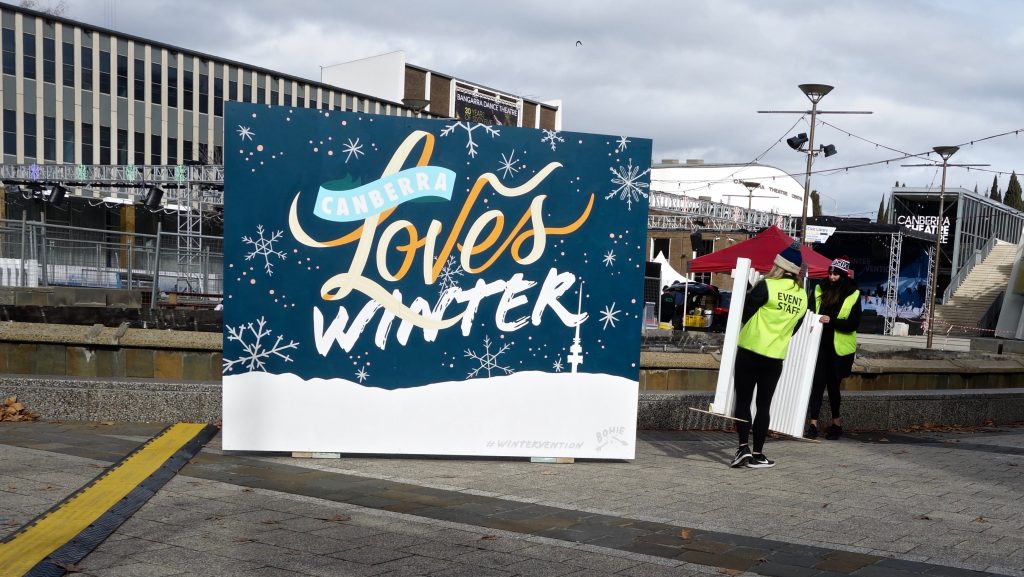 *