This week Peacock Journal published "The Lame Angel", my translation of Catulle Mendès' short story, "L'ange boiteux". You can read it for FREE on their website. As part of their mission – Beauty First – Peacock Journal's editors add beautiful images to every story they publish. Knowing this, and having been published by them previously, I prepared myself for an image of an angel. So this one had me guessing for a while: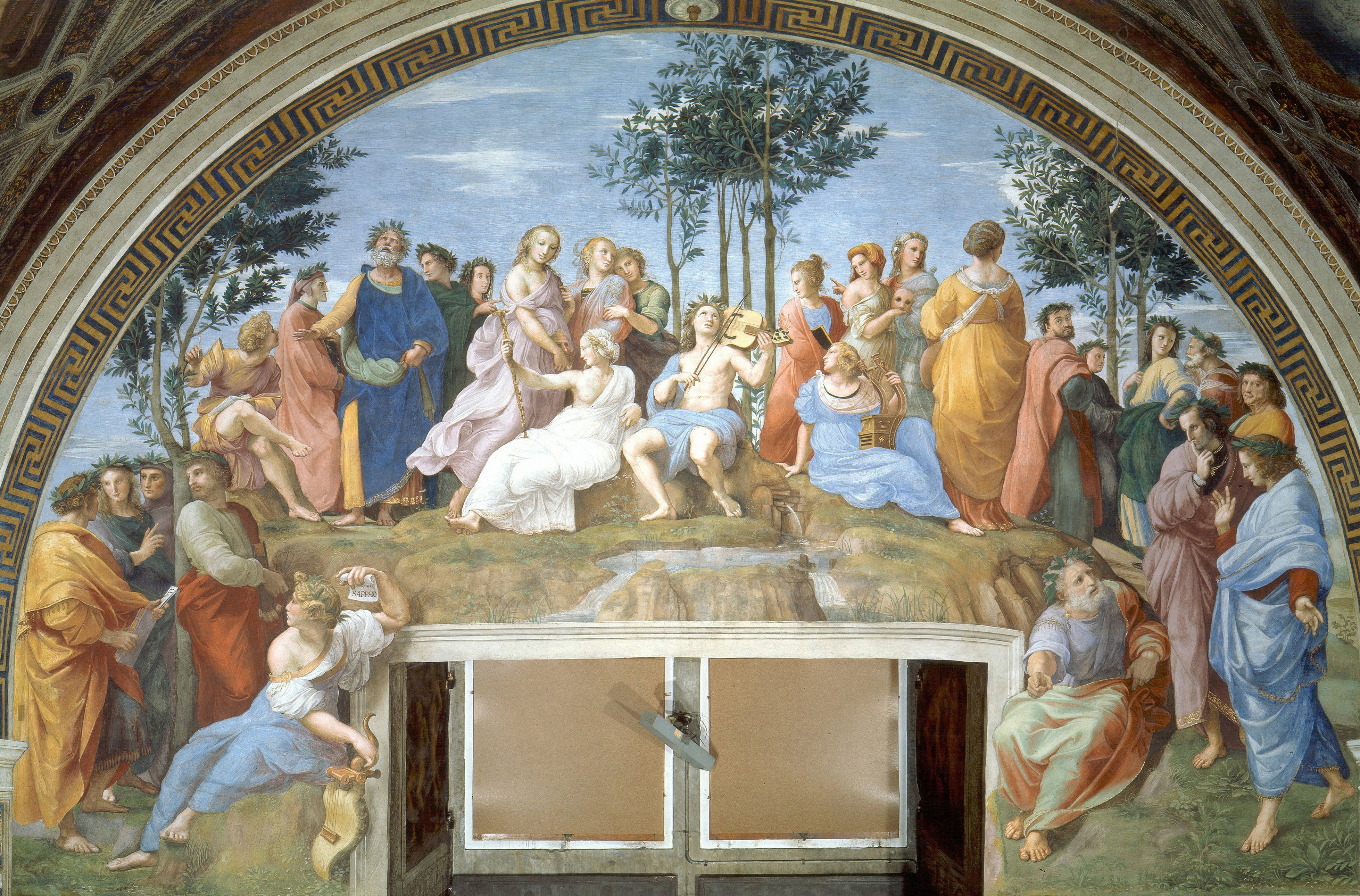 They never caption their images, so all I could go on was an assumption that this fresco was by Raphael. It was enough information for Google which immediately threw a few images at me, including this one. Bingo! It's one of Raphael's frescoes in the Palace of the Vatican, an image of poets on the mythological Mount Parnassus. But where's the connection with a lame angel?
There isn't one. But there is a connection with the author, Catulle Mendès. He was allied with the Parnassian poets at the end of the 19th century whose literature was a reaction against emotionalism and Romantic imprecision. The Parnassians preferred restraint and self-discipline, and often selected classical subjects (eg angels…). Mendès wrote and reworked a number of fairy tales aimed at a Decadent adult readership. There are no fairies in this tale but it does have another mystical winged being, a very sad angel.
If you'd like to read more Catulle Mendès in my English translations, Peacock Journal published another one last year, "The Enchanted Ring".
And in 2016 The Brooklyn Rail inTranslation published "The Only Beautiful Woman" .
Any of these three stories will put a Mendès smile on your face!
*