Presently I'm waiting for a number of my translated stories to come out. Progress in the publishing of even one short story can be truly glacial, so I was surprised at the result of my experiment last week with Amazon's Kindle Direct Publishing (KDP); in just a few days a book (or rather novella) I had translated years ago, and had unsuccessfully proposed to many publishers, had become a published e-book. Reading other literary translators' reports of positive experiences with self-publishing convinced me to give it a go.
The novella that I think is worth the risk is Winter Tales by the French author Eugène-Melchior de Vogüé, a small collection extracted from a larger book of stories, Cœurs russes (Russian Hearts). If you're a lover of Russian novelists like Turgenev and Dostoevsky, then you'll enjoy these 19th-century tales set in Russia. This is the first English translation in 123 years.
Winter Tales is a little like a Russian doll: there's one main story with several smaller stories tucked inside. The narrator visits a former serf owner who tells of the ups and downs in the lives of individual peasants struggling to live freely after serfdom is abolished.
Various publishers and one agent had said they liked it, but didn't think it would be profitable enough to publish. The stories are old, a wee bit quirky, and one is quite grim. But I feel the novella hasn't been totally rejected, and so to fill in time while I wait for my work to appear in traditional journals and books, I've learnt the ropes of KDP. And now it's out there. I published it a few days later again with Kobo. Self-publishing is free with both KDP and Kobo.
The experience on these platforms was not too draining. I began on Wednesday and by Saturday night Winter Tales was there on the Amazon web site, and then I repeated the process on Kobo. For Kindle I simply had to upload my story prepared with Word, format it into a book with their user-friendly styling buttons, have fun making a cover, give Amazon some account details, and press 'Publish'. Kobo didn't have the cover-making facility so I re-used the one from KDP.
There's a feast of images on Creative Commons that suited my theme of a Russian winter, and when choosing a 19th-century painting I was like a girl in a French chocolaterie. At last I settled on the cover image you see above because of the vast sky where I could put the title and the snowy ground for the author's name. Not to mention the peasants and ox cart in winter, a scene that could have come from one of Vogüé's stories.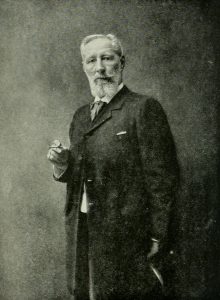 You can read a Kindle preview here. The preview is not as bookish as the actual e-book, but the words are the same.
May I encourage you to leave a review on Amazon or on my blog if you read Winter Tales?
*