Canberra has a pretty ordinary reputation for the capital city of an awesome country. Why? It's not on the coast (unlike every other Australian capital), it's a place of politicians and political decisions, and it's uncomfortably cold for three months of the year and moderately cold for another six, too much cold for coast lovers.
Warm as toast in my coat and scarf this morning, I looked up to the clear blue sky and felt nothing less than gratitude for my Canberra life. If I give you five photos this week, one a day, you'll get a glimpse of things I love about this city, even in its winter.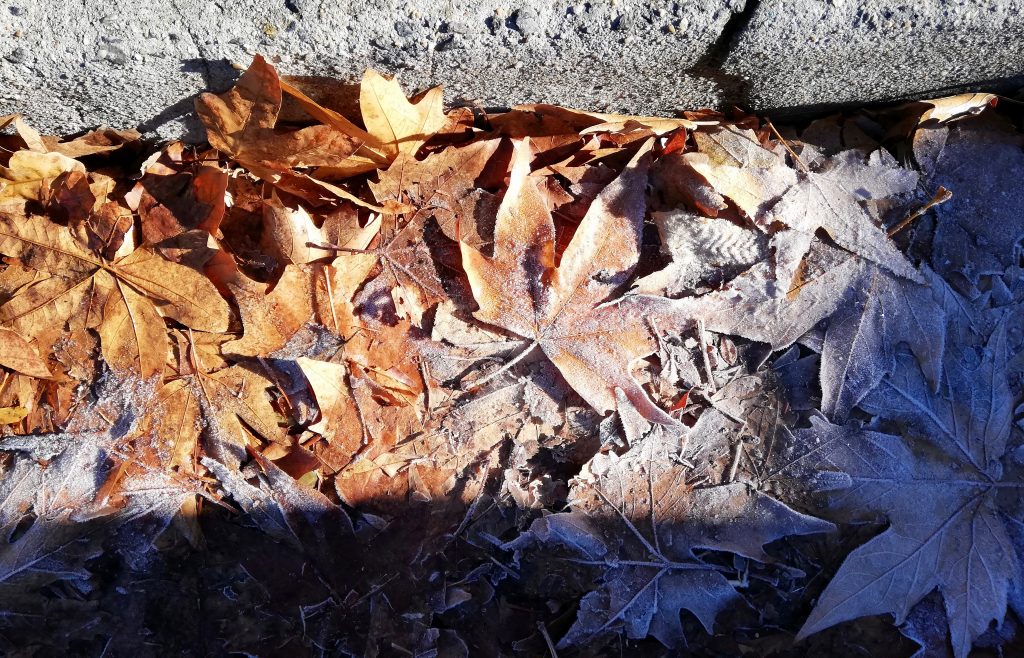 Today, 1st July, began cold and clear. At 10am it was 2 degrees and the leaves in the car park were white with frost. As the sun moved across them, the frost melted, the leaves turned soggy and wet but beautifully golden brown. Crouching close to snap the photo, I heard a passerby ask "What did you find?". "Melting frost," I replied. "Ah, Canberra," she said, and walked on.
*