My brother Jack does not come into the story straight away.
Opening line, My Brother Jack, George Johnston, 1964
A great first line that lets the reader know he'll have to read on for a while before encountering the man of the title, Jack.
It's a story about an Australian bloke who is a likeable larrikin, tough and uneducated, but it's also about the effect of war-damaged parents on their children. The father is a sapper and the mother an army nurse who have had roles in World War 1, on the Front, and who have now returned to suburban life. On Anzac Day this week I thought of my own father and grandfather, veterans of the two world wars, who also returned to the dullness of suburbia, bringing with them troubled minds as shell-shocked soldiers.
The soldiers marching this week in the Anzac parade in Yass looked clean and smart, untroubled.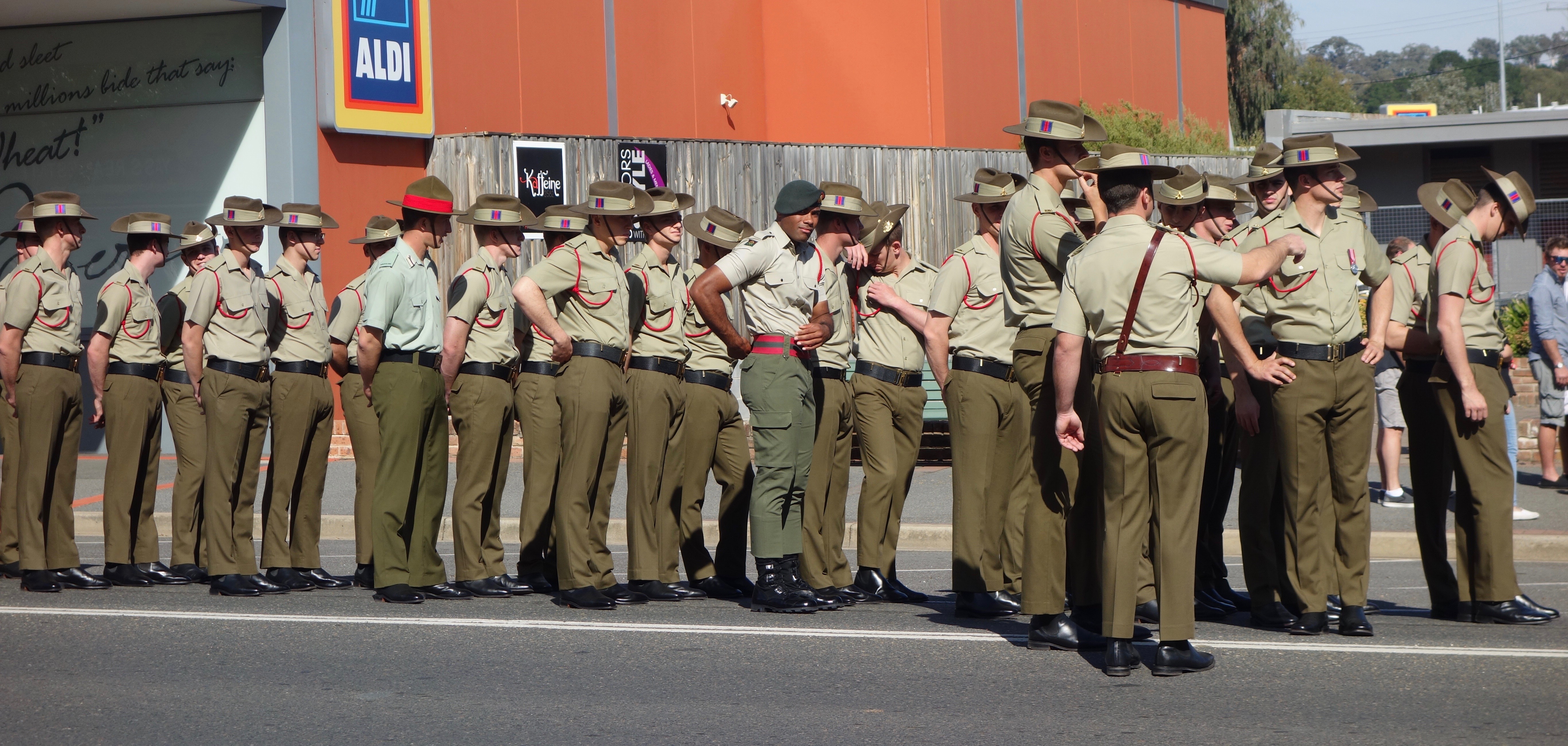 I liked seeing the odd ones in this group, a New Zealander with a red-banded flat-brimmed hat, and a Fijian in a beret and three-quarter trousers, his muscly arms almost too big for his sleeves, catching sight of me catching sight of him as he adjusted his belt. I was also amused by the Australian soldier to his left, looking at something under his arm that was not quite right…
*