The blog Booksaremyfavouriteandbest asks once a month if we can find links between books in six moves. I like this kind of challenge. My thoughts often drift irrationally from one thing to another and I curse myself for not being able to stay on one brain path. But analysing my links between the following books helps me see there are indeed connections, be they gossamer-thin. September's starting point, as suggested by Kate from the blog above, is Where am I now? by Mara Wilson.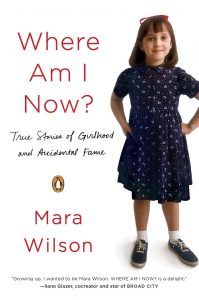 I ended up at The Collector. Let me take you there:
1. I haven't read 'Where am I Now?' but I immediately knew the little girl on the cover. It's Matilda, from the movie of the book by Roald Dahl. Of all the movies Mara Wilson was in as a child actor, the name Matilda stuck with me because I wanted her to be Australian, but of course she was American.
2. And that was because Matilda made me think of Waltzing Matilda by Banjo Paterson and a book that includes some of his songs and stories called Bush Songs, Ballads and Other Verse that I picked up at a garage sale.
3. It came with a matching volume, Best Stories by Henry Lawson. 'The Drover's Wife' is the opening story which I use when tutoring to help new Australians get a taste of our history and the harsh life for women who were left alone on the land to raise children and fend off snakes.
4. As I sat in sadness over drovers' wives, I thought of another fictional woman who had to go it alone with her child, the protagonist of The Tenant of Wildfell Hall, by Agnes Brontë. I've read it twice.
5. And another book I've read twice with a theme not unlike The Tenant, is The French Lieutenant's Woman by John Fowles. The movie with Meryl Streep is one of my favourites.
6. This brought to mind The Collector, also by John Fowles, a book about a creepy guy who collects butterflies and enjoys pinning them into display cases to admire them. But then he collects a young woman and traps her like a butterfly. I listened to this book in the car on a long trip and at a particularly disturbing part I stopped at a café for a break where on the wall were multiple pictures of individual butterflies.
I had fun doing this! No doubt I'll do it again in October when the starting point is The Outsiders.
*