I was searching the internet this week for any mention of a translated book I'm waiting for. It's my own translation, not yet published. The publisher, Michelle Lovi at Odyssey Books, has been working on it, so I wondered if she'd mentioned it somewhere online. Hooray! My search produced a result: I found a cover on Booktopia, and a chance to pre-order the whole book. The link is here.
Here's a preview of the cover: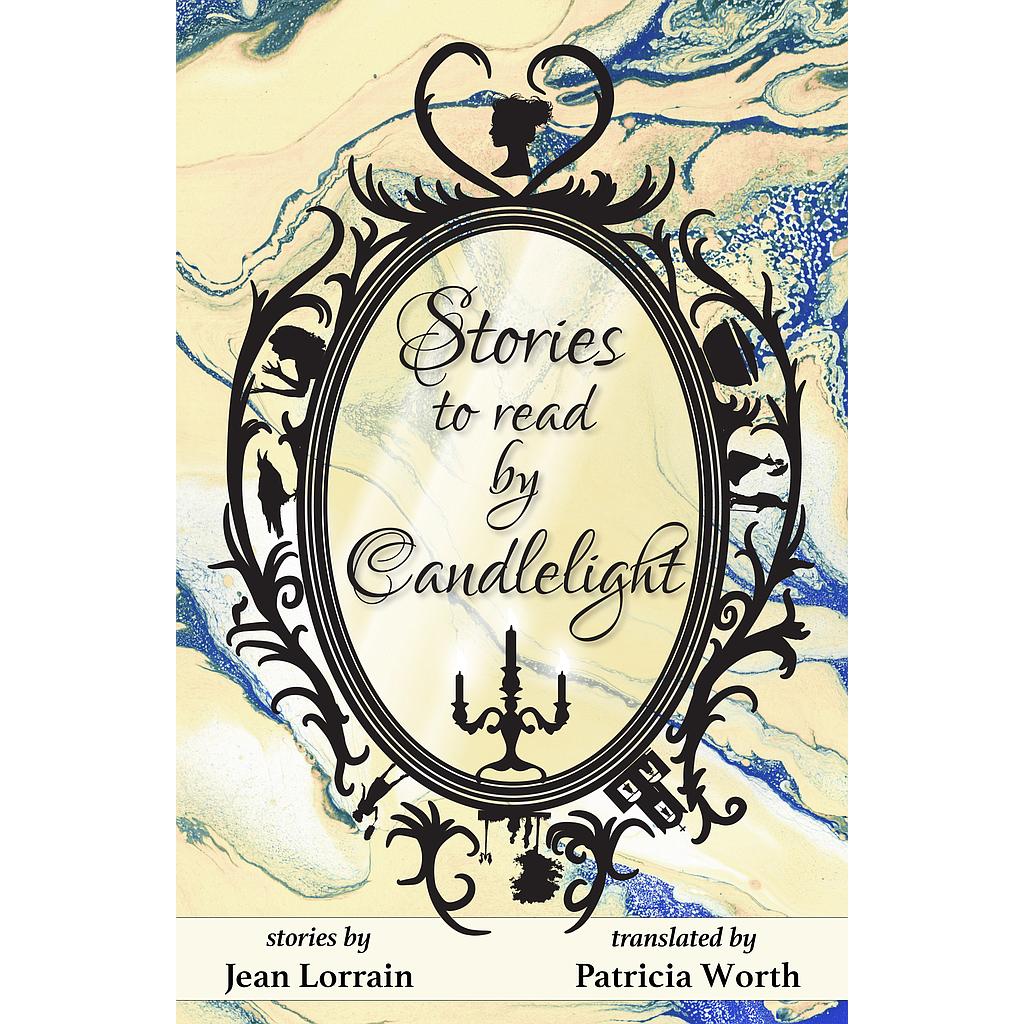 The stories are from Jean Lorrain's small collection, Contes pour lire à la chandelle, first published in 1897 though most of them had appeared in illustrated journals in the previous ten years. A few of these 19th-century illustrations can be seen in my blog posts here,  here and here.
The new book will also be illustrated. The silhouette images on the cover give a clue to what will be inside, but they're not yet ready. You can imagine how eager I am to see how they look!
*